At DisableMyCable.com, I try to provide lots of alternative sources of free and cheap TV, so that you are not forced to pay the high cost of cable and satellite TV.
But in this article, I'm going to talk about some free and cheap activities to do instead of watching TV altogether. You see, once I got rid of cable TV, I watched less TV overall, and I don't regret that at all. Americans watch an average of over four hours of TV per day. When you look back on your life, are you going to say "gee, I wish I watched more TV?"
So, here goes.. My list of fun and useful things to do instead of watching TV:
1. Call your parents
You'll be glad you did.
My Dad passed away in 2015. I sure wish I could talk to him now.
Or, call another family member who you don't talk to enough, like one of your siblings, or your children, or grand-children!.
2. Go for a walk, jog, hike, or bike ride in your neighborhood
You might discover something new in your area that you never noticed from your car, or you might run into a neighbor. (Photo is of the beautiful East Bay Bike Path near Providence, RI).
3. Fix something in your home that has been bugging you for a long time
Maybe you have a squeaky door, a hard-to-reach burnt-out lightbulb, loose toilet seat, leaky faucet, or whatever. How about fixing it today? You'll be so happy when it's done! One study actually determined that have a home in good working order can actually prolong your life!
4. Host board game night with your family or friends
Board games are NOT just for kids or nerds (like me)! If you're not into Settlers of Catan, there are plenty of easy and fun (and some risqué) games for adults!
5. Volunteer for something
Few things in life are as rewarding as helping other people. Check with your local homeless shelter, retirement home, or a national volunteer organization like Habitat for Humanity.
6. Have a romantic candle-lit dinner
Surprise your spouse/girlfriend/boyfriend/partner. It will be something they remember for a long time.
7. Read a book, either at home, or at a local library or bookstore
How many unread books do you own? Bookstores might not be around for much longer. Enjoy them while you can!
8. Join a church group (or synagogue or..)
Because there is more to life than work.
9. Help your kids (or or your grandkids, or a neighbor's kids) with their homework
Or, just play with them.
10. Re-arrange your furniture
How long have you lived with the same furniture arrangement? Is there a better, more efficient way to arrange things? Rearranging your furniture once in a while makes it feel like you've moved into a new and better home!
Here's the before and after for my condo after I got married.
11. Organize your garage, basement, or closet
You know it needs it. You'll find all of the tools you've misplaced. Here are some more reasons to de-clutter and ten types of items you should get rid of.
12. Sign up for a class
Is there something you've always wanted to learn, like photography, painting, playing a musical instrument, or speaking a foreign language? Check your local community college for low-cost classes!
13. Donate stuff you don't use anymore.
You'll get a tax write-off, eliminate clutter from your life, help someone in need, and help the environment. Here are some responsible ways to get rid of stuff you don't need.
14. Find some excuse to host a dinner party or mid-week backyard barbeque for your neighbors or friends
Why wait for a major holiday? Have a mid-week after-work barbeque, and invite your friends. It will be a nice respite after a hard day of work. Basically, host "happy hour" at your home!
15. Call a friend that you haven't talked to in years but are friends with on Facebook
Social networks can be a tremendous time-sink or a gateway to reconnect with long-lost friends. Take the extra step and give one of them a call. They'll appreciate it, and you will too.
16. Write a love letter to your girlfriend, boyfriend, spouse, or partner
In this day and age of texting and email, your hand-written letter will be something to be cherished.
17. Join a Meetup.com group
Meetup.com started after 9/11 as a way to promote community. There are Meetup groups for almost any interest imaginable. There are groups for hiking, photography, singles, technology, wine lovers, and so on. You name it. Simply go to meetup.com, search for your interests and sign up! I've attended many meetup groups, to the benefit of both my career and social life. Just try it!
18. Back up your computer's hard drive
This is not so fun or glamorous, but consider this: all man-made things eventually fail. How bummed would you be if your computer died today, and when was the last time you backed it up? You can back up your computer's hard drive to an external USB drive or to the cloud using a free or low-cost service. Dropbox gives you 2GB for free, and you can purchase more.
19. Start a journal
I am not sure exactly why, but I know this is a good thing.
20. Take a dance class, yoga class, or martial arts class
Basically, move your body! One of my favorite hobbies is Swing dancing. How about Salsa or ballroom?
21. Plan your dream vacation
You might not even be able to go in the immediate future, but that shouldn't stop you from thinking about it.
Here's how our vacation to New Zealand went.
22. Turn down the lights and listen to your favorite album from high school or college
The music from the decade you went to high school is your music. For me, it's the 80's. I love it.
23. Review your finances
Okay, maybe this one is not so amazing or fun, but should be done once in a while. When was the last time you checked on your 401K, your savings accounts, and investment portfolio? Check your credit card statement for any monthly charges for things you don't use anymore, like gym memberships, subscriptions, etc.
24. Start a blog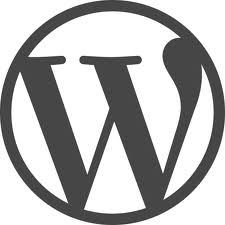 Do you have something that you want to write about? Do you have a skill that you want to share? Write about it! You can start a free blog at WordPress.com. Or, write about a more serious topic at Medium.
25. See live music
Live music doesn't have to be expensive. You can see local artists at coffee houses or at a free outdoor concert during the summer.
26. Invite your best friend out for a drink or coffee
When was the last time you hung out?
27. Go to a minor-league baseball game
They're cheap, and with a little imagination, you can pretend you are at the majors.
28. Go to a museum
Museums are cool! :-) If you don't want to spend any money, check for days when the museum is free. Most have a free day of the week or month.
Check out my favorite museums in Los Angeles.
29. Do some gardening
You'll get some exercise, your garden will look better, and your plants will appreciate it.
30. Detail your car like you did with your first car
Remember how psyched you were when you got your first car, no matter how old it was?
When was the last time you vacuumed the inside and waxed the outside? You'll feel great when you're done!
BONUS: Give a massage (and get one back in return)
This could be fun. :-)
I'm sure I missed a lot of things. So, please leave a comment below with the favorite thing you like to do instead of watching TV! - Brian