If you are using an antenna to watch TV, I highly recommend picking up a broadcast TV DVR to record entire seasons your favorite shows so you can watch them any time. It makes the broadcast TV experience much more like a streaming service!
My recommended DVRs are the Tablo for most people, or the Amazon Fire Recast if you love Amazon products like Alexa.
Keep reading for more details on each!
Tablo – My Pick For Most Users
If you need a whole-home DVR solution, then I would recommend Tablo.
Tablo hooks up to your broadcast TV antenna and most models require an external USB hard drive for recording. To view your recordings, you have to use the Tablo app on a computer or Internet device like Roku, Amazon Fire TV, Android TV box, Apple TV (via Airplay with an iPad), or Chromecast. If you already have one of these devices and like it, that might be fine. You can also watch TV on your computer's browser (which you can't do with Fire TV Recast).
The great thing is that you can record on one TV, and watch it on any other TV, as long as it has a Roku, Amazon Fire TV, Android TV box, Apple TV, or Chromecast attached to it. Or, watch different shows on separate TVs. Thus, it is a whole-home DVR solution.
If you have Amazon Fire TV sticks, you should check out the Amazon Fire TV Recast though.
You get a free channel guide that goes 24 hours into the future. For $4.99/month, you can get a two-week channel guide, plus some other features.Read my complete review of the Tablo here. I like it and use it myself!
I'd say the one downside of Tablo is that it takes 5-6 seconds to change channels. While this is much improved from the previous generation, it's still not great for channel surfing. But, the onscreen guide kind of makes it unnecessary to surf; you can see what's playing on each channel directly. But, this is a minor beef, and I love watching TV on my computer and tablet, as well as my TV using the Tablo!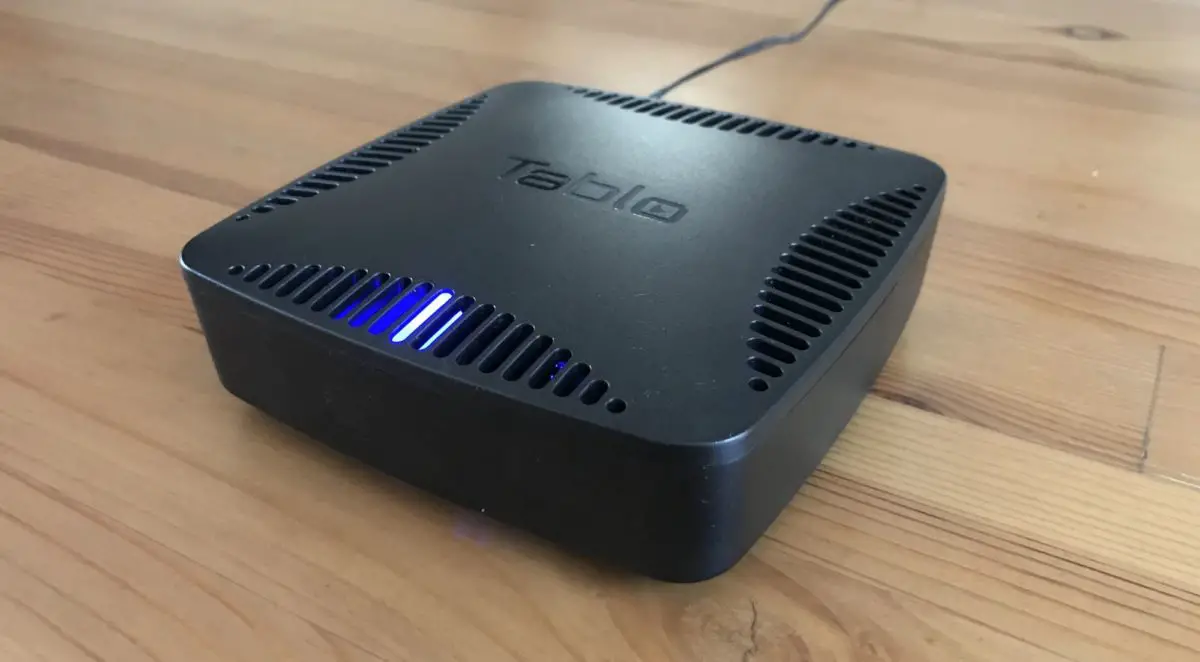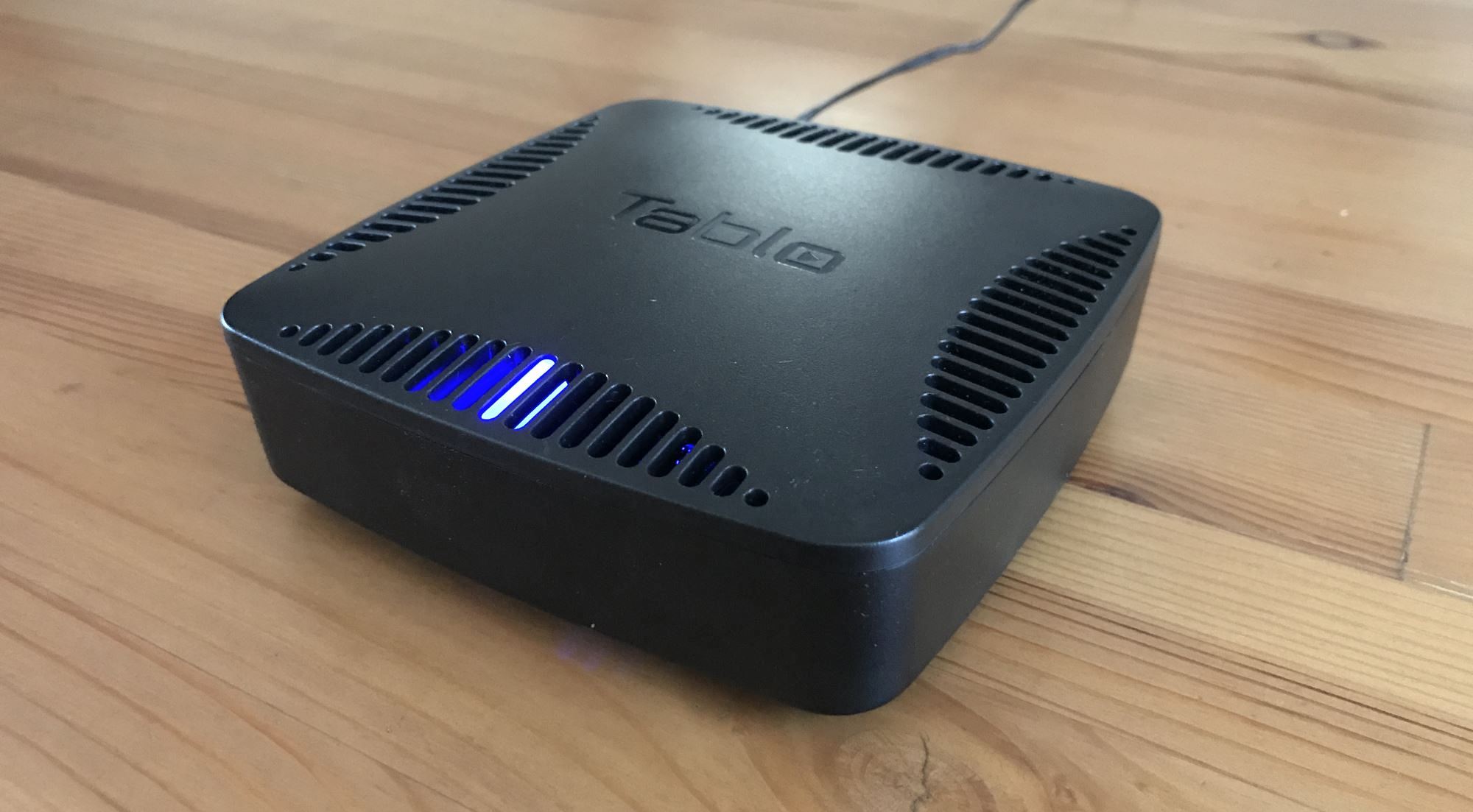 Disclosure: Some of the links on this page are affiliate links. This means if you click on the link and purchase the item, I will receive an affiliate commission at no extra cost to you. I test or research each product or service before endorsing. This site is not owned by any retailer or manufacturer. I own this site and the opinions expressed here are mine. As an Amazon Associate, I earn from qualifying purchases.
Amazon Fire TV Recast: Recommended for Fire TV Users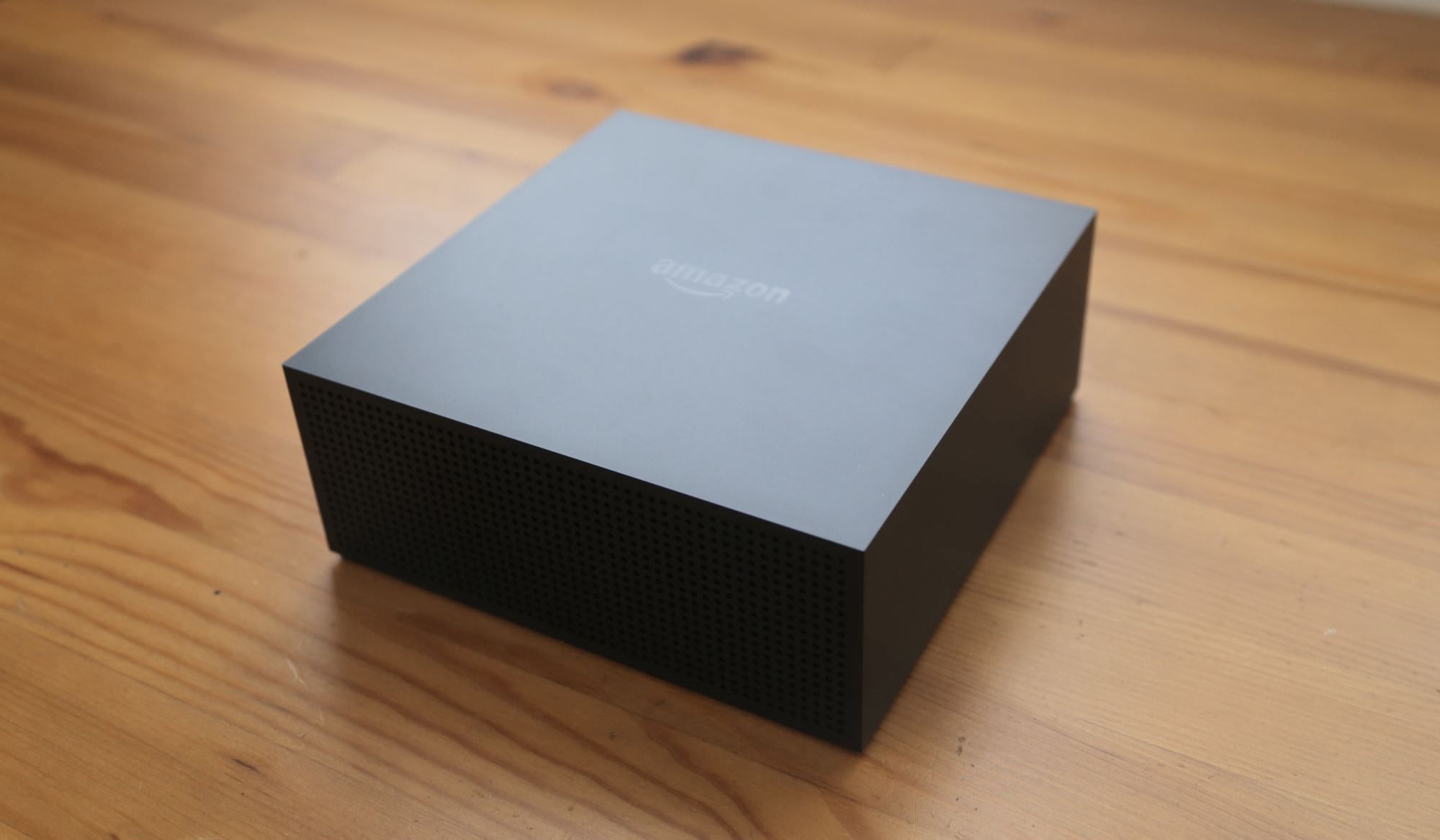 The Fire TV Recast is Amazon's broadcast TV DVR. It is a whole-home solution, in that the recordings can be viewed on any TV in your home that is connected to a Fire TV device.
The two-tuner version is $229.99 with 500GB hard drive (75 hours of recording), while the four-tuner version if $279.99 with 1TB hard drive (150 hours of recording).
The Fire TV Recast is a solid choice for DVR if you're already into the Amazon ecosystem with Fire TVs and Alexa-enabled devices. You'll need a Fire TV streaming media player or Echo Show to view your recordings. If you already have one, then great, but if you are using Roku, I'd go with one of the other DVR options. You can't watch Fire TV Recast recordings in your computer's browser either, unfortunately.
TiVo Edge for Antenna
The TiVo Edge for Antenna lets you record two shows at once and has built-in apps for Netflix, Amazon Prime Video, Hulu, and more. My favorite thing about TiVo products is the user interface when viewing shows, as well as the automatic commercial skip with a press of a button.
The downside is the relatively high cost and the subscription cost.
If you liked the TiVo interface back when you had cable TV, the TiVo Edge for Antenna might be a good choice for you.
Converter Boxes that Record – The Budget Option
Many outboard TV converter boxes (or "tuner boxes") also record to outboard USB storage devices. These usually run for only about $40!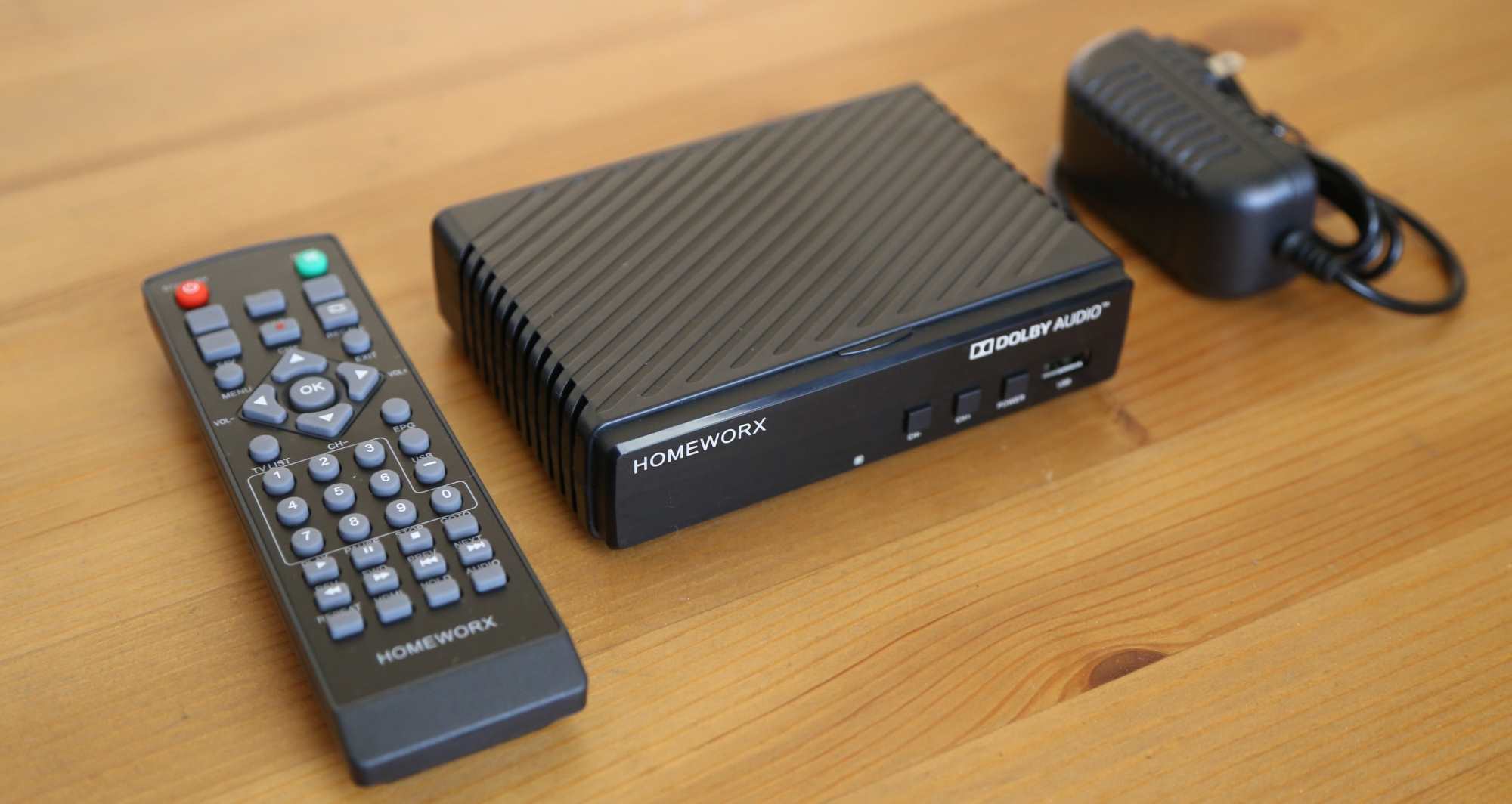 So, what's the catch? Well, these boxes don't connect to the Internet, so the channel guide is not as slick as with the Tablo. Also, the user interfaces are not as refined as the other units on the market. The reviews are not as good as the Tablo, and you can't watch one channel while recording another. But, these are SO much cheaper than the other options, it may be worth looking at if you're willing to tolerate these shortcomings. We tolerated much worse when we were using VHS VCRs!
On the upside, you can take the hard drive from this unit and plug it into your computer and watch the recordings that way. You can't easily do that with the Tablo since the recording format is proprietary.
I recommend the Homeworx DVR Digital Converter:
PlayOn – Requires Subscription, Records Internet Video, Not Live TV
This service lets you record TV that you get off of the Internet, as opposed to broadcast TV. For example, say you want to record a TV episode from Hulu, or a video from YouTube. PlayOn is a service that lets you do this. Cost starts at $34.99 for 350 cloud recordings or unlimited recordings to your computer.
You install the software on your computer and choose from channels to record from. Current channels include Netflix, Hulu, YouTube, HBO, Disney+, and many network and cable TV websites, but not all (it doesn't work with Sling TV for example). I personally have not tried it, but several readers recommended it. Let me know what you think!