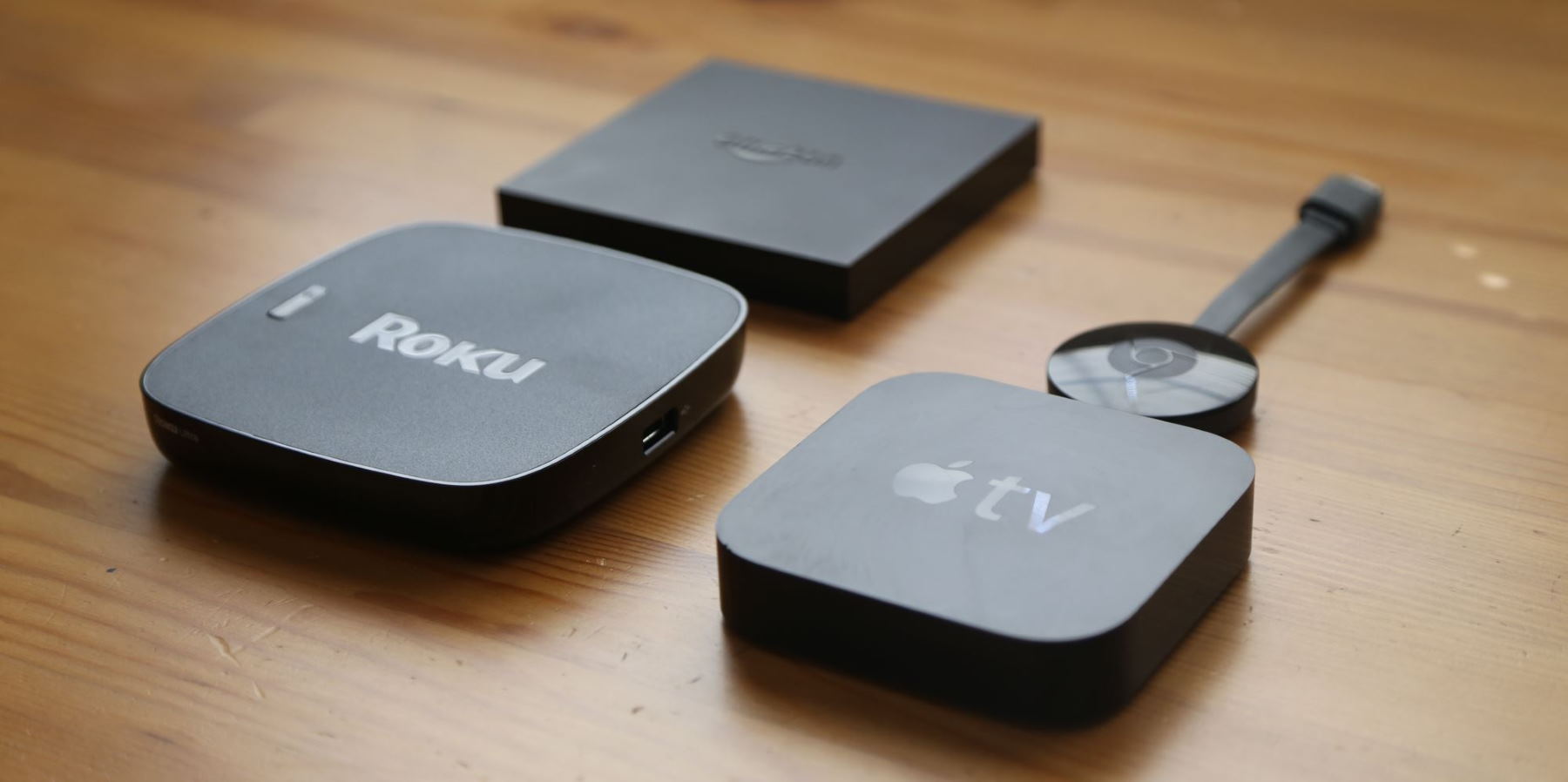 What Is a Streaming Media Player?
A streaming media player lets you watch video from the Internet on your TV. For example, you can watch Netflix, Hulu, Amazon Prime, Disney Plus, or YouTube on your TV using one of these devices. All of these devices require that you have Internet access at your home. Most require Wi-Fi as well.
Amazon Fire TV, Roku, and Apple TV, have built-in "apps" that give you content from mostly paid services like Netflix, Hulu, Amazon Prime Video, Sling TV, etc. There are also some channels offering free video like Pluto TV, Crackle and YouTube.
Google Chromecast doesn't have apps. Instead, it will mirror whatever is on your computer's Chrome browser onto your TV screen, letting you view websites on your TV. But you have to have your computer (or whatever you are mirroring to the TV) nearby. There are pros and cons to this.
None of these are an exact replacement for cable TV, but they can go a long way to replace cable, especially if you're willing to pay  for an Internet streaming service like Hulu, Netflix, Sling TV, etc.
Please also note that these boxes don't record. If you want recording capability, check out my page on DVRs that you can use with an antenna.
Disclosure: Some of the links on this page are affiliate links. This means if you click on the link and purchase the item, I will receive an affiliate commission at no extra cost to you. I test or research each product or service before endorsing. This site is not owned by any retailer or manufacturer. I own this site and the opinions expressed here are mine. As an Amazon Associate, I earn from qualifying purchases.
My Quick Recommendation: Roku
These are all good boxes, but my recommendation for most folks is Roku. It has the most channels, a handy voice search feature, and headphone output on the remote. Amazon Fire TV is also good, and a lot of folks swear by it.  Chromecast is good for more geeky folks who don't mind using their computer with their TVs.
I no longer recommend Apple TV since you can now view your iTunes content on other devices, and since the latest Roku models have AirPlay built in.
Note that some "smart" TVs have streaming functionality built-in (such as the Roku TV), so look for that before you buy one of these devices. It's like getting one of these boxes included in the TV.
Also, if you have an XBox 360, Sony PS3 or Nintendo Wii, you can subscribe to Netflix. If you have an XBox, you'll need a XBox Live Gold account to do so.
Roku – Lots of Channels, Works on Older TVs, My Pick!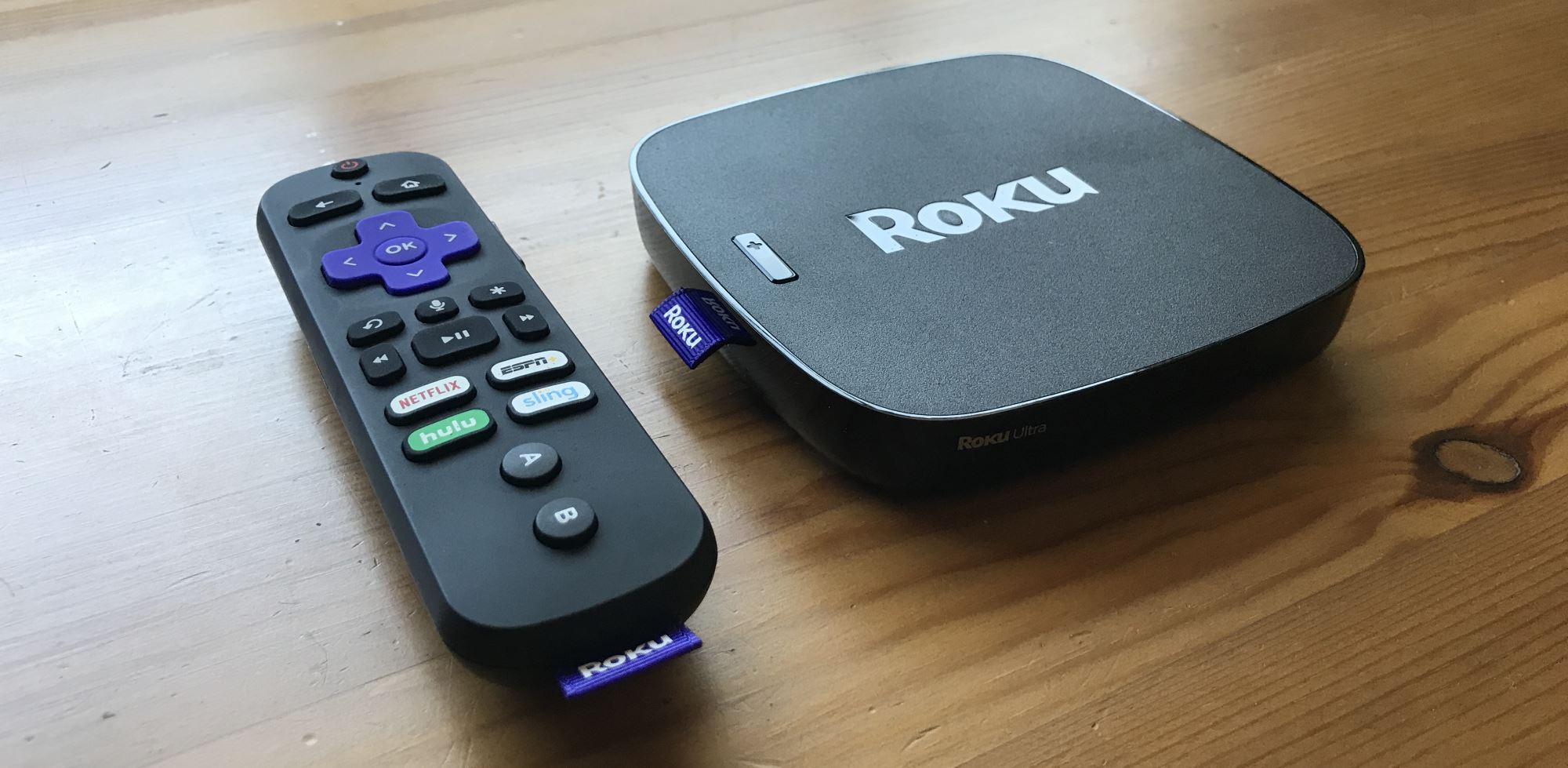 The Roku is the veteran streaming TV box, with the most "channels" (apps), and many people swear by it. If you have an older TV with no HDMI input, Roku is one of the few brands that offers a version that works with old tube TVs (Roku Express+, be sure to get the 2018 edition; the latest version does not work with tube TVs).
With the Roku player, you can stream Netflix, Amazon Video, Hulu, and many other pay and free services, including, now, HBO Max.
Many people ask me if Roku is a direct replacement for cable TV or an antenna. The answer is "no". There are lots of free channels on Roku, but the most popular ones like Netflix or Hulu require payment. Out of the box, you can't simply stream all of the network stations on your Roku like you would with cable TV or an antenna (without adding other stuff). It's a convenient and easy way to watch content from the Internet on your TV.
Roku has voice search and you can stream music, photos, and videos from your phone to your TV. Since it has more channels, Roku is now my number one set-top box recommendation!
Read my full review of Roku or find it on Amazon below:
Get a Roku if you want the most apps or if you have a tube TV (Roku Express+ 2018 edition only).
Also Great: Amazon Fire TV Stick 4K / Fire TV Cube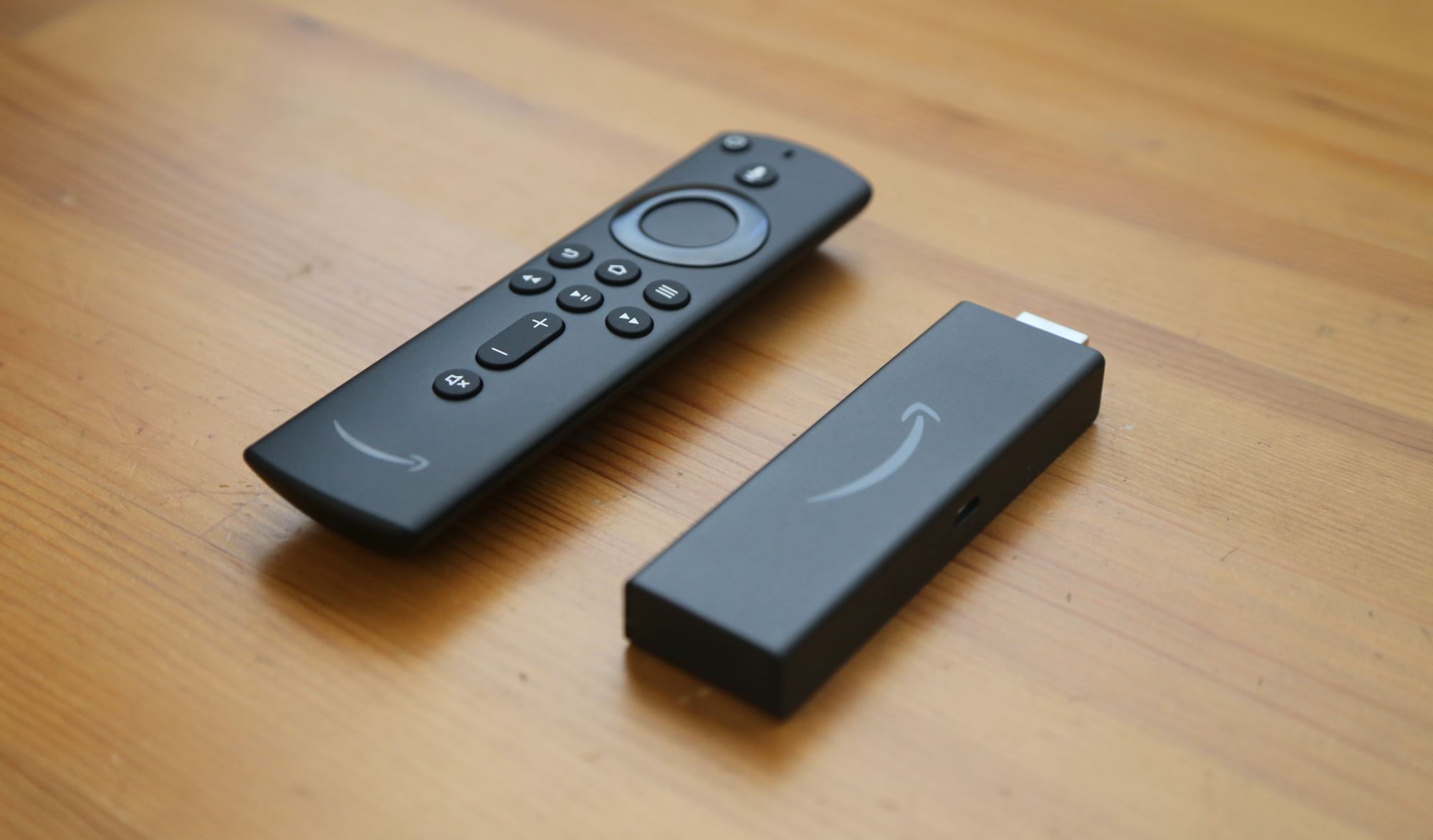 Amazon Fire TV is one of the most popular streaming players today. It has all of the standard pay channels like Netflix, Hulu, and so forth, plus channels with free video such as Crackle and Pluto TV. Due to the competition between Amazon and Google, Fire TV didn't have YouTube for a while, but it has it now. Read my full review of the Amazon Fire TV here.
The regular Fire TV Stick is $39.99, but I'd recommend spending the extra ten dollars to get the Fire TV Stick 4K for just $10 more. The Fire TV Cube basically has a built-in Amazon Echo so you can control it using voice commands. If you love Alexa and you're into the Amazon ecosystem, Fire TV might be for you.
Chromecast – Mirrors Your Phone or Computer to Your TV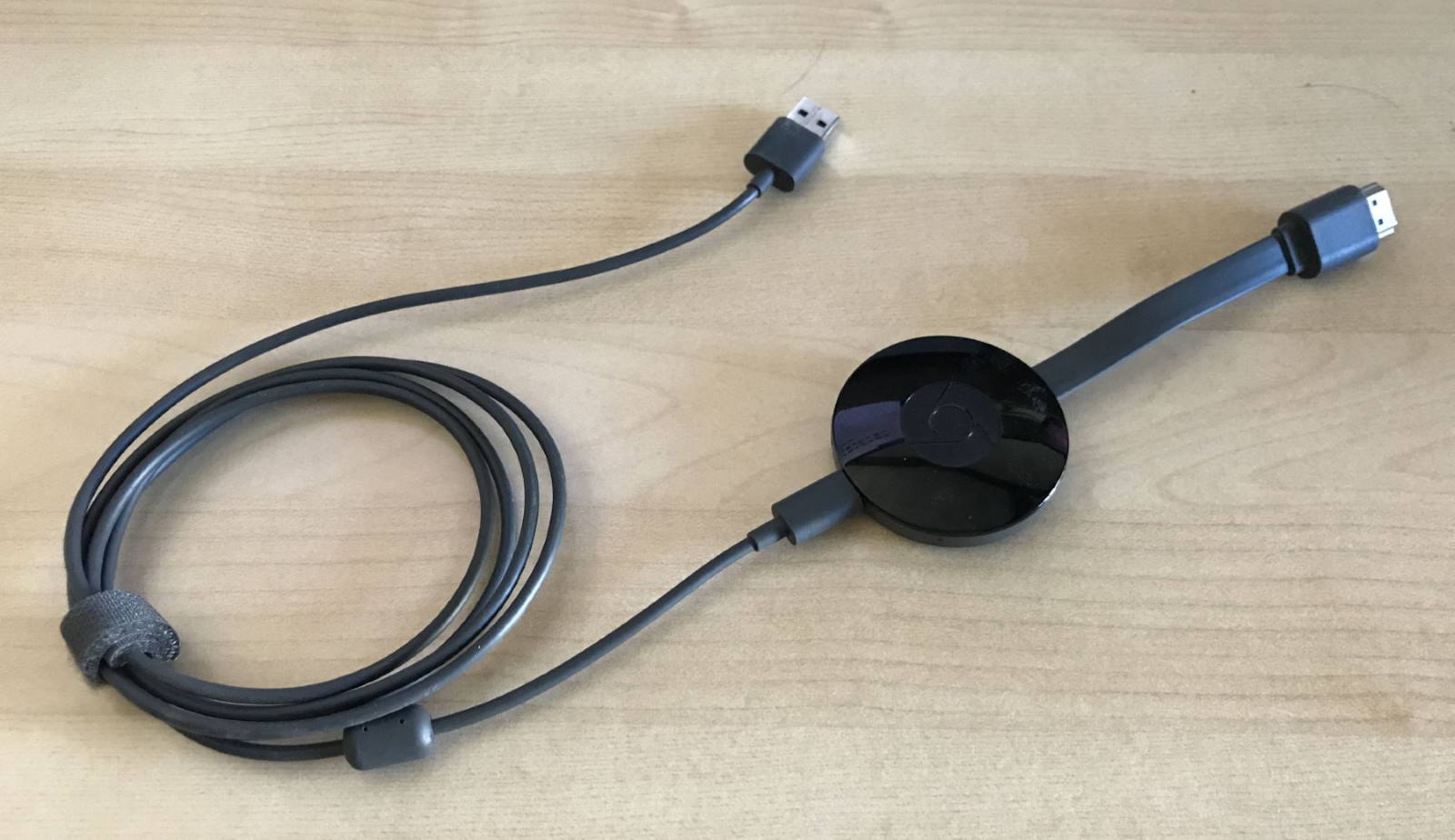 Unlike Amazon Fire TV, Apple TV, and Roku, Chromecast lets you watch almost anything that you can see in your computer's Chrome browser on your TV screen. You are not limited to "apps".
But, this requires a computer or laptop to be near your TV, but it opens up your TV to almost unlimited content from free websites as well as paid services like Netflix, Amazon Video, and so forth. Chromecast will also work with some Android phones if you install an app (however, some video streaming sites block content on phones so you might not be able to get quite as much content).
Chromecast plugs into your TV's HDMI input, so you will need a modern TV. You can read my full review here.
If you don't want to mess with a computer when you watch TV, go with a Roku or Amazon Fire TV Stick.
Your Smart TV / DVD Player / Game Console
Many TVs and DVD players are now being sold with Internet capability so that you can get Netflix, Hulu, etc. on them without additional hardware. Check your manuals to see if your devices have this capability before buying a separate box.
Furthermore, all modern gaming consoles such as Playstation and Xbox have these capabilities as well. Try these features before buying another box.
The Bottom Line
All of the devices above have their place depending on what features you're looking for. For many people, the Roku is their streaming box of choice, but you can decide for yourself. – Brian
What About Apple TV?
The Apple TV box (as opposed to the streaming service) is a good device, but it's expensive and the Roku can do most of the things that Apple TV can (i.e., mirror your iPhone screen to your TV, play iTunes content, etc.) So, I no longer recommend Apple TV. Get a Roku instead unless you are big Apple fan.