Congratulations on taking your first step toward getting free and cheap TV entertainment, as well as lowering the cost of Internet access and cellular service!
I'd like to help you save money by replacing cable TV, satellite, and expensive streaming services with free broadcast TV and affordable and free streaming services tailored specifically to your needs. The techniques I present on this site are completely legal.
If you're spending more than you'd like on cable, satellite, or streaming services, keep reading below. Many folks like me spend about zero dollars per month on TV entertainment.
If you're paying more than $50 per month for Internet access, check out this article.
If you're paying more than $20 per month for your cell phone plan, check out this service!
Taming Your TV Bills
The first part of the solution to the ridiculous cost of cable, satellite, and some streaming TV services is to use FREE broadcast digital TV using an antenna like one of the ones below. If you live near or in a decent-sized metropolitan area, you should be able to get most of the network channels (ABC, CBS, NBS, Fox) plus PBS and local stations with an inexpensive indoor antenna.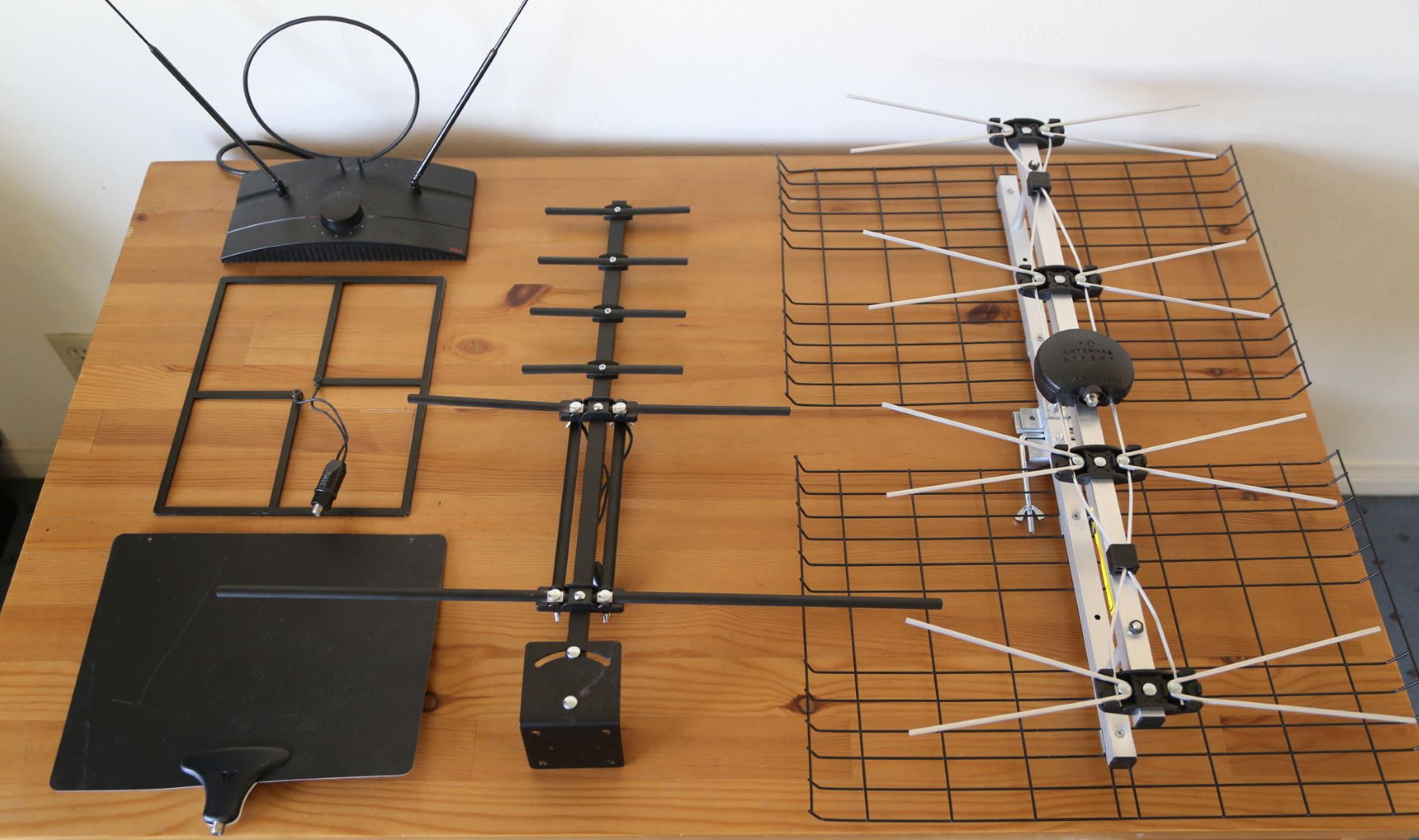 The next step part of the solution is to utilize free streaming TV services that you can access on your smart TV or an inexpensive streaming device like a Roku or Amazon Fire TV. I explain all of this on DisableMyCable™.
Finally, for the remaining channels, you can use low-cost streaming services like Sling or Philo TV. I occasionally splurge for a movie on Amazon Video.
Are you ready to begin? Keep reading!
Step 1: See If You Can Get Free Broadcast Digital TV
If you live near a major metropolitan area in the United States, you should be able to receive most of the network channels (ABC, CBS, NBC, FOX, CW), plus PBS and local stations in hi-def using an antenna. It's called broadcast digital TV. I was able to get thirty channels total in Providence, RI, and now over 100 in Los Angeles, CA. It takes a little work to set up, but I'll guide you through it.
To see which channels you can get using an antenna, click the big Station Finder button below and enter your zip code.
You will see a map of your area like this one. Wait a few seconds for the colored list of stations to appear on the left. You should be able to pick up the green and yellow channels with a good indoor flat antenna. The ones in orange will probably require an outdoor antenna. The list is not exact but will give you a ballpark idea of the number of channels you should be able to get.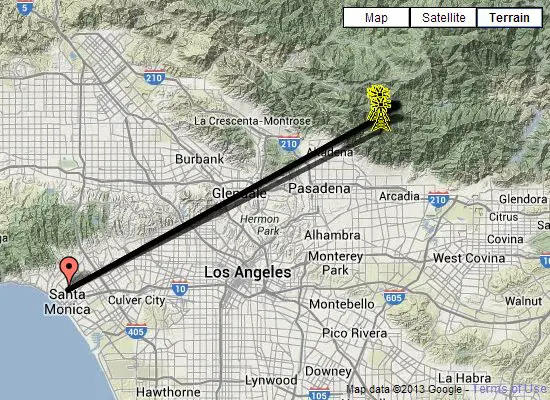 Help with TV Reception and Lost Channels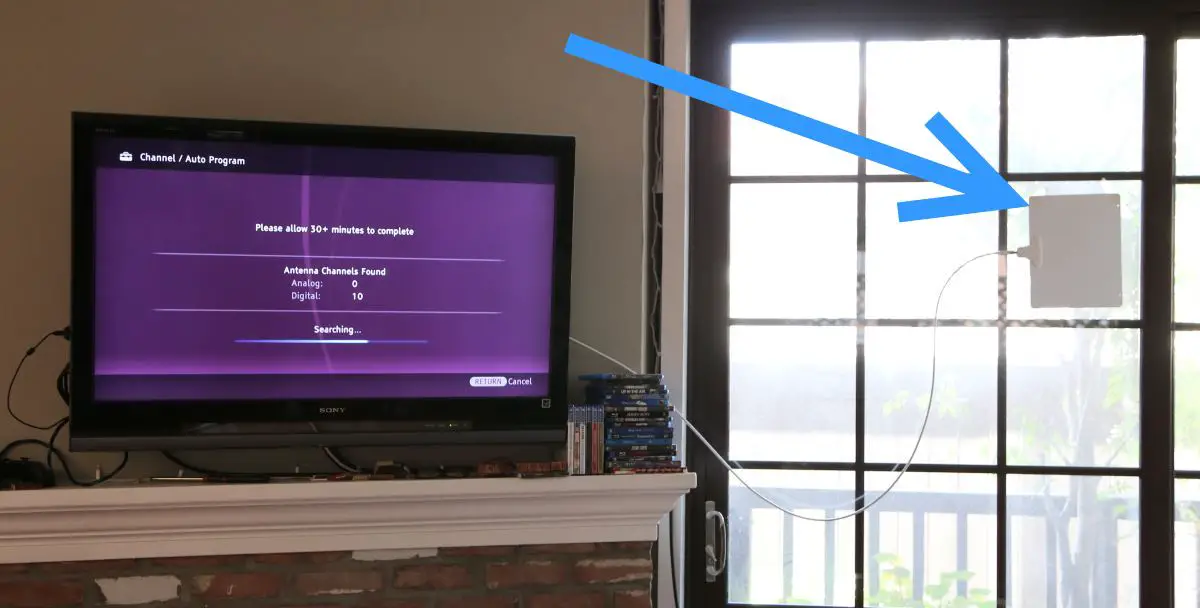 One of the biggest problems people ask me about is why they lost TV channels and what they can do about it. Read what to do if lost channels after re-scanning, or if you lost channels for no apparent reason.
If you have flaky channels, check out my comprehensive list of fixes in this article:
If You Have an Old Analog Tube TV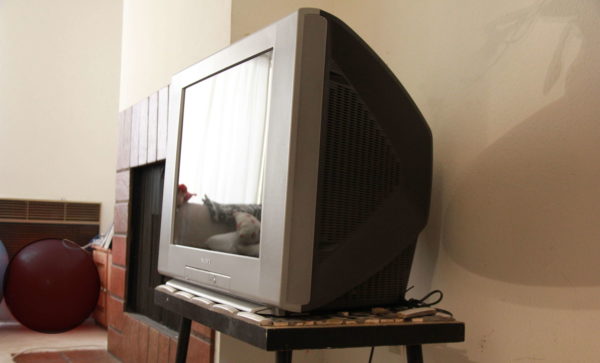 If you have an old analog tube TV like the one above, you can still get free TV using an antenna.  You'll need to get a converter box to do it.
Step 2: Try These Free Streaming Services
There are so many great FREE streaming TV services now like Pluto TV. Even YouTube has great content, totally free. Everyone who is looking for TV and movie content should check out my recommended free streaming services.
I've assembled the best streaming TV services on the Internet and put them on one easy-to-use page – your Internet "Remote Control"!
Your smart TV has many streaming services built in. Or, you can buy an inexpensive streaming media player to watch services like Netflix, Hulu, Sling on your TV. These all require an Internet connection.
There are many streaming devices available, including Amazon Fire TV, Apple TV, and Chromecast. But the one that I am recommending for most people is Roku. It offers the most channels, voice search across many content providers, and headphone output, all at a reasonable price. Read my full Roku review here, or more about all of the streaming devices I've reviewed:
Step 3: If You Need Cable Channels, Try These Affordable Streaming TV Services
Using an antenna is great for getting your local stations plus the major networks and PBS. But what if you need certain cable TV channels like AMC, ESPN, or HGTV?
Happily, there are now many streaming TV services offering cable channels. Cost can be a lot less than cable or satellite, and you can watch the shows on your computer, tablet, or phone, or on your smart TV or regular TV using a streaming device.
One of my recommended streaming services is Sling TV, which has plans starting at $30 per month. You can get all of the channels below for $45 per month: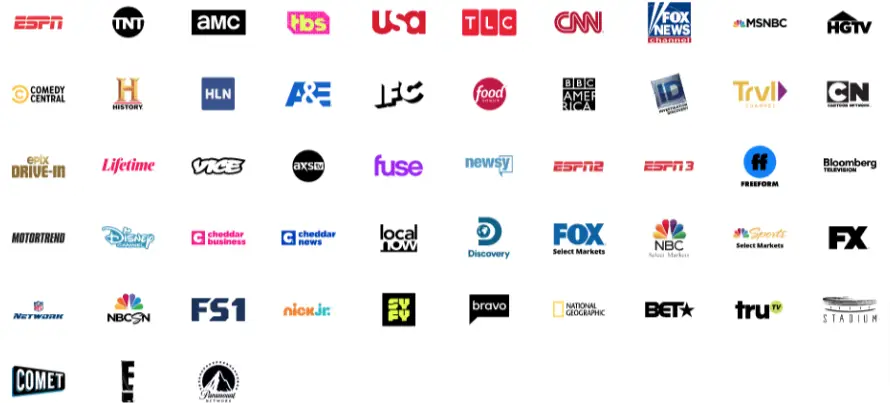 Disclosure: Some of the links on this page are affiliate links. This means if you click on the link and purchase the item, I will receive an affiliate commission at no extra cost to you. I test or research each product or service before endorsing. This site is not owned by any retailer or manufacturer. I own this site and the opinions expressed here are mine. As an Amazon Associate, I earn from qualifying purchases.
So, by using an antenna to get the networks and local channels for free, combined with a low-cost streaming service like Sling TV or Philo TV, you have an impressive package of channels for a fraction of the cost of cable! And there is no contract, and no dealing with the cable company!
If you can't get the networks using an antenna, don't fret, there are services that offer live TV channels for you. For more information on all of the options, check out my page on streaming services.
How to Record Broadcast (Over-the-Air) TV Shows
If you want to record shows that you watching using your antenna, you'll need a broadcast TV DVR. There are many on the market. Read my DVR guide for the one that is best for you!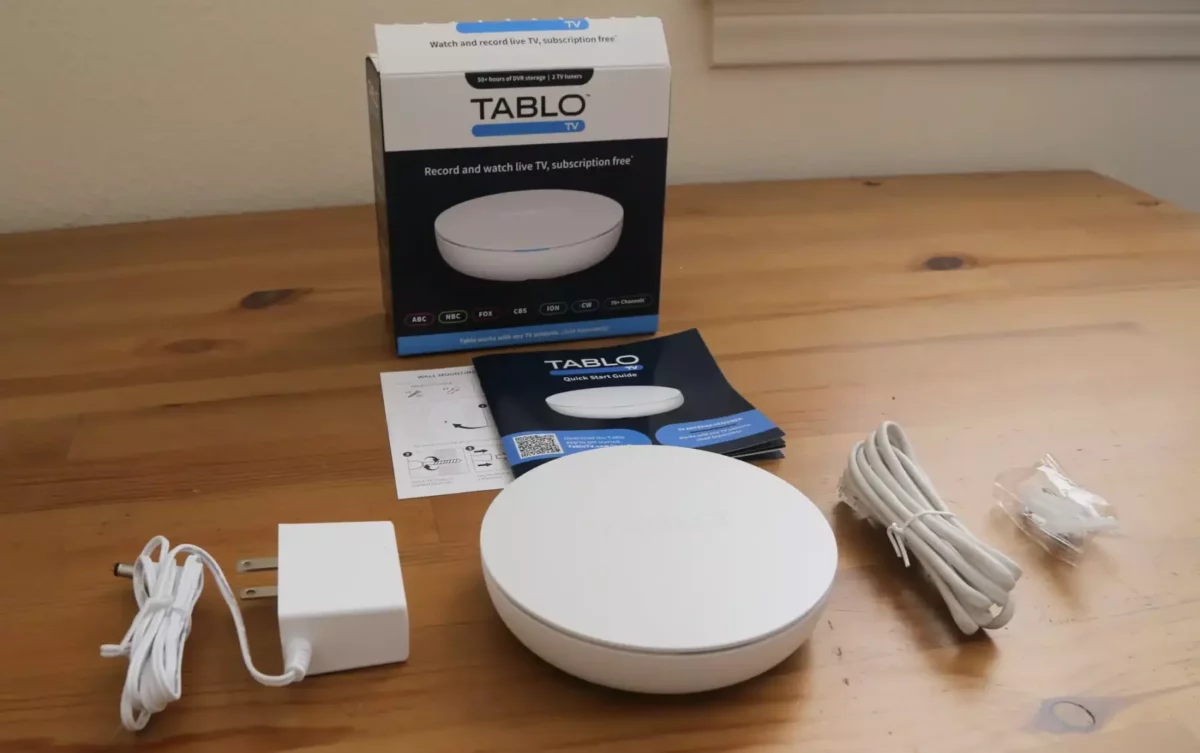 If you want to cut to the chase, my current #1 recommended DVR for most people is Tablo Generation 4!
Lowering the Cost of Internet Access and Cell Service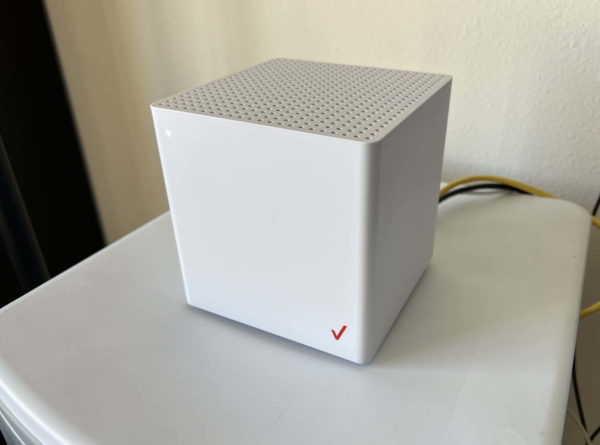 Now that so many people have abandoned cable and satellite TV, cable companies have jacked up the price of Internet access. Fortunately, now there are alternatives to residential cable TV providers that offer the same or better service and lower prices! I've cut my monthly cable bill from $80 to $50 by switching to 5G Home Internet:
Similarly, I was paying $55 per month for my cell phone service. At the time I thought it was a pretty good deal. Then, I found a carrier that got me more monthly data at the insanely low cost of $15/month!
My Story
I was a loyal cable TV customer for all of my adult life, paying about $34/month for basic cable (which sounds ludicrously cheap now). Then I moved to a different city where the cost was $52/month for basic cable. I paid it and figured, "Well, that's just the cost of getting TV". More and more, however, I realized that I wasn't getting good TV. I was just surfing through the channels over and over looking for good TV. Then, my 6-month "introductory cable rate" ended and my cable bill went up to $57/month. Sure, it was only a few dollars more, but that was the last straw. After a few months of putting up with the higher cost and lack of good shows, I decided to "Disable My Cable" and try broadcast digital TV. The first thing I tried was an old rabbit-ear antenna that I had from the pre-digital TV days… Read the rest of my story here.