People ask me all of the time how they can improve their indoor antenna reception. The first thing I do is refer them to my Tips for Better TV Reception with Your Indoor Antenna. But, there are cases when even after following these tips, an indoor antenna just can't pick up the weak signals in the area.
One solution may be to use a rooftop or attic antenna. But, that may not be possible if you live in an apartment (unless your landlord agrees) or just don't want the hassle and expense of routing coax cable to the roof and installing an antenna.
Could there be another alternative? I've been experimenting with some small metal antennas that you can mount right on your patio or outdoor wall. These don't require routing a lot of cables, crawling on your roof or in your attic, or setting up poles. The only thing you have to do is find a way to route the antenna cable from your TV to the outside.
Test Results
I tested the small, inexpensive Channel Master Stealthtenna 50 outdoor antenna against my trusty old Mohu Leaf to see how much improvement I could get with a small outdoor antenna mounted on my first-floor balcony. The answer is "a lot"!
As a baseline, I did a scan using my Mohu Leaf antenna, located inside my condo. I got 97 channels (in Santa Monica, CA). Not bad at all.
Next, just for the heck of it, I did a scan with the Channel Master Stealth antenna inside my condo. It did worse, with only 66 channels.
But, when I moved the Stealth outside to my patio, it got a whopping 143 channels!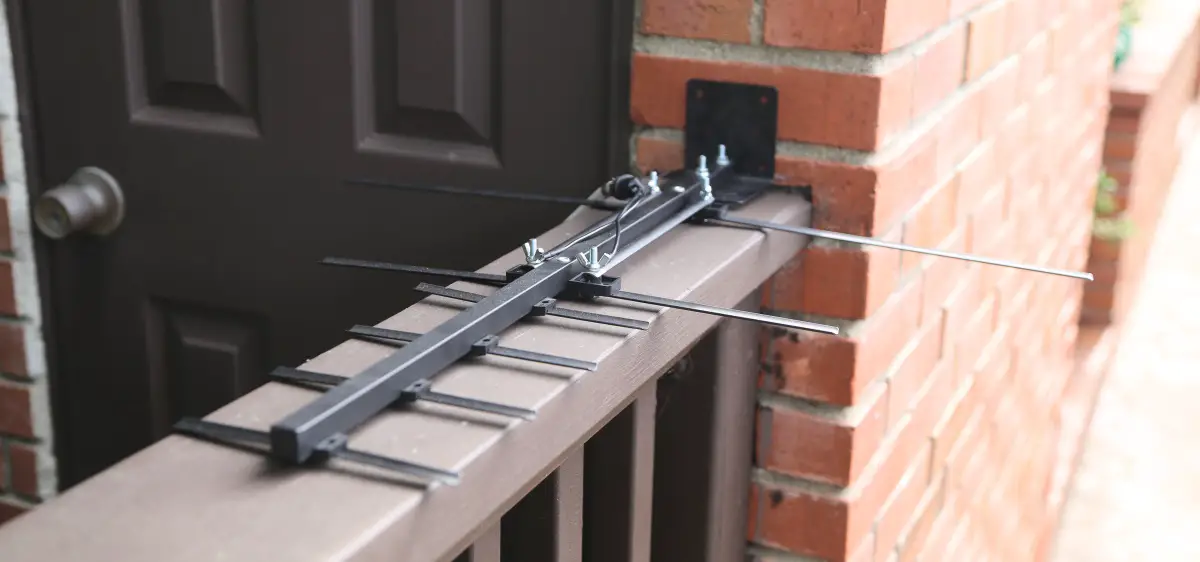 As you can see, I didn't even mount it! I just laid it on my first-floor patio railing pointing towards the TV towers and it still kicked ass!
To have a fair test, I moved my Leaf outside and it got a respectable 124 channels. But, the outdoor Stealth was still the winner!
Why Outdoor Antennas Give You More Channels
So, as you can see, using a small outdoor can give dramatically better results than an indoor antenna, even if it is not on your roof!
There are several possible reasons for the better outdoor performance:
My window has a metal screen, frame, and crossbars which hinder signal penetration.
Moving the antenna outside removes it from indoor electromagnetic interference from other devices like my TV, game boxes, appliances, etc.
Moving the antenna outside gives me greater freedom to point it in the correct direction, because my window does not face the transmitter towers.
For those of you who aren't getting the channels you want using an indoor antenna, this might be the solution!
The Cable Routing Problem
So, I've shown that a small outdoor patio antenna can give much better reception than an indoor antenna, but without many of the downsides and hassles of roof or attic antennas. But there is still one problem: you still have to route your antenna cable through your exterior wall.
I admit I don't have a magic solution on how to do this other than to drill a hole through your wall. Here are some detailed instructions on how to do it properly.
You can look for an existing hole where the cable TV or Dish cable comes in. You might be able to re-use that cable or hole.
Or, if you only watch TV occasionally, you can keep it inside and just put it outside through your patio door and close it almost all of the way. Yes, I know this is a pain…
But, if this lets you save $100/month on cable TV, it just might be worth it!
Your Rights
Are you afraid that your HOA or landlord will complain about your antenna?  Well, the federal government guarantees your right to mount a TV antenna on your balcony?
Your HOA or landlord can't force you to remove it under federal law, with some reasonable exceptions.
Read the FCC's Over Air Reception Devices Rule and know your rights when it comes to mounting TV antennas.
Cost: An Amazing Value
Let's talk about the best part of this experiment: the cost. The Channel Master Stealthtenna 50 is a metal antenna that sells for only $29 from Amazon!! That is cheaper than many plastic indoor antennas!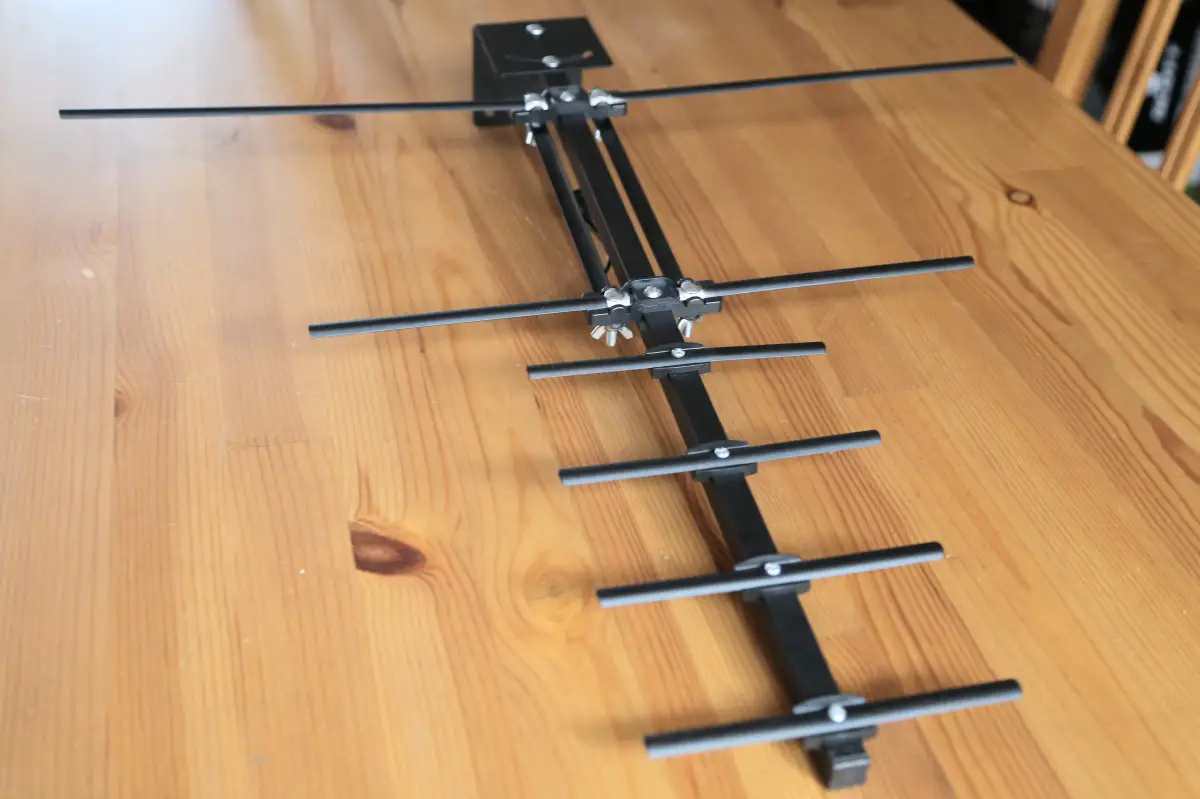 I am very impressed with this small and insanely inexpensive antenna!! It's only two feet long!
Get it on Amazon here:
Disclosure: Some of the links on this page are affiliate links. This means if you click on the link and purchase the item, I will receive an affiliate commission at no extra cost to you. I test or research each product or service before endorsing. This site is not owned by any retailer or manufacturer. I own this site and the opinions expressed here are mine. As an Amazon Associate, I earn from qualifying purchases.
Grounding
Note that any time you permanently mount an antenna outdoors, you should ground the shield to your home's earth ground. Here's some info on how to ground an antenna.
Conclusion
Before buying any antenna, please check the Station Finder to make sure there are channels in your area. No antenna can pick up stations if you are too far from the transmitter towers.
I hope this is helpful to those of you who are not able/allowed to use a roof antenna, but still want better reception than an indoor antenna can offer. I've discovered that you can get many of the benefits of a rooftop antenna with a small balcony antenna, but without a lot of the hassles. – Brian