After years of rising costs for Internet access, I believe we are at a point where prices will stabilize due to new technologies like fiber and 5G home Internet.
If you live in or near a big city, I believe you shouldn't be paying more than $50 per month for unlimited high-speed internet.
If you're paying more than that, keep reading for ways to save.
1. Check out 5G Home Internet
It's only available in a select list of major cities, but if you're on cable Internet now, you might be able to increase your bandwidth and lower your costs. This service runs wirelessly from your closest 5G cell tower. It's almost like using a 5G phone as a hotspot, but with unlimited data and insane speed.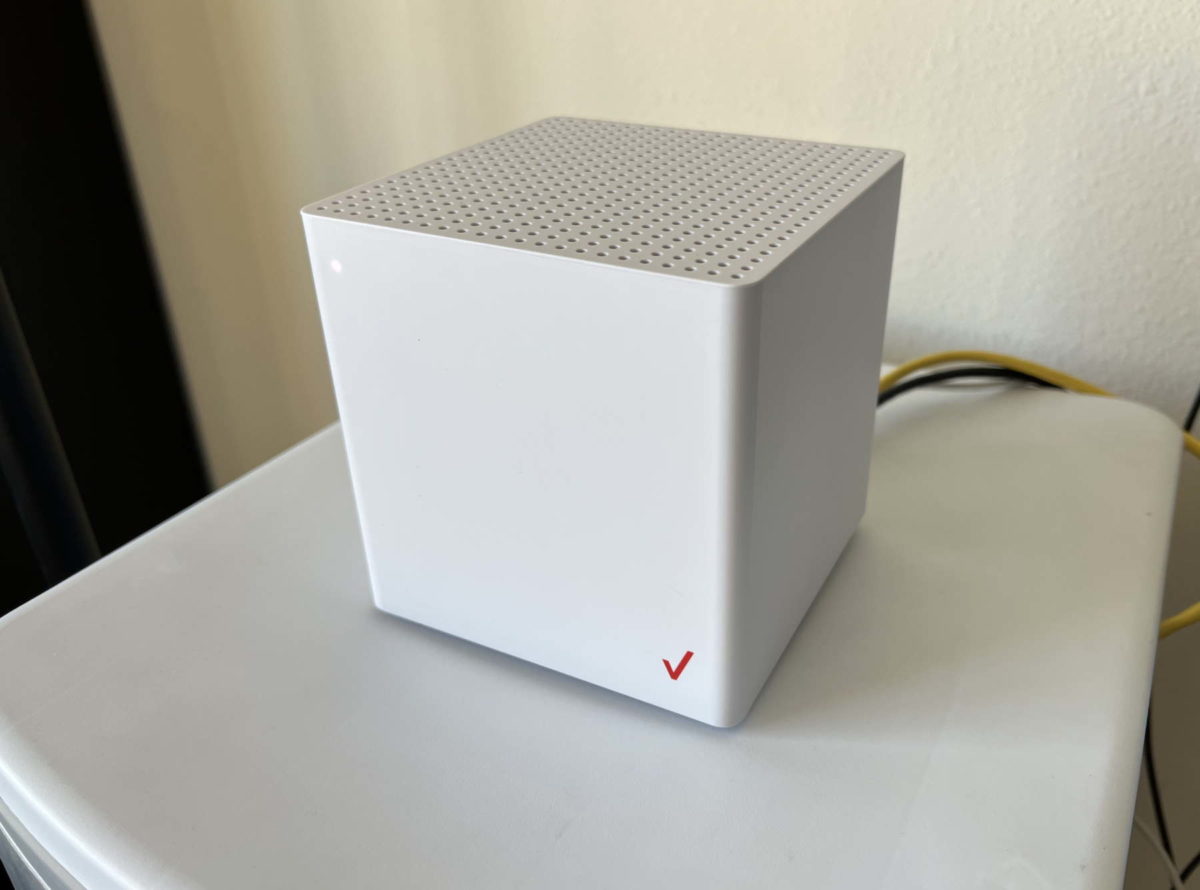 In 2022, my cable internet cost $80/month. With auto-pay signup, Verizon Home Internet is costing me $50/month. If you already use Verizon for your cell phone service, it's even less.
T-Mobile offers a similar 5G Internet service. I haven't tried it, but reviews have been good.
You might think wireless speeds would be slower than cable, but this is 5G wireless. On cable internet, I was getting about 90Mbps download speeds. On Verizon's Home Internet, I'm getting 240Mbps in my testing. Amazing! Read my full review of Verizon 5G Home Internet.
2. Check Out Fiber
If you're on cable Internet now, fiber might be a significantly cheaper alternative, with higher speeds. Your monthly bill could go from $80 to around $50 for fiber. Companies like Verizon (FIOS) and Frontier offer it in some areas. Check thier websites to see if they offer it in your neighborhood.
3. Threaten to Leave for a Competitor
Do some research and look for cheaper competitors, then call your current provider and tell them you want to cancel. When they ask why, give them the competitor's cheaper price and data speed.
When I did this, my cable company matched the competitor's, lowering their price from $80/month to $50/month AND they offered higher speed than the competitor. This will at least temporarily lower your bill (be sure to ask how long the price is good for).
Every time I've switched cable Internet providers due to cost, they've come back with a discount offer! Just remember that you need to do your homework and find the cost and data speed of a competitor in your area before you call.
4. Switch to a Lower-Speed Plan
Ask your cable Internet provider about a lower-cost, lower-speed option. These are often not publicized. If you only stream on one computer or TV at a time you probably don't need 50Mbps. You might be fine with 3Mbps. For reference, Netflix requires a minimum speed of 0.5Mbps.
5. Buy Your Own Modem (Don't Rent)
Some Internet providers charge a monthly "rental fee" for the modem. This is really outrageous and you should protest and threaten to buy your own if they don't waive this fee. Cable Modems cost around $60 so after a few years of rental fees, they will be making pure profit at your expense. So, go to your cable company's website and look for a list of approved modems (or just Google it), then buy it yourself on Amazon and save the monthly fees!
Note, Spectrum says that they no longer charge a rental fee for the modem.
6. Get Discounted or Free Internet Through the Federal Affordable Connectivity Program (ACP)
In 2022, congress passed President Biden's Bipartisan Infrastructure Law with provisions for low-cost or even free Internet based on your household income or enrollment in an existing government program such as SNAP. Check the ACP website to see if you qualify.
Note that even if you qualify, and even if your Internet service provider supports this law, the customer support folks at those providers are sometimes clueless about these programs. Here's an example of the hoops one customer had to jump through at Specturm. Keep poking around and don't give up.
7. Ask Your Cable Company About Low-Income Plans Like Internet Essentials
Some cable companies have low-rate plans for people with low incomes.  Comcast/Xfinity offers a $9.95 per month plan called Internet Essentials for those who have a child eligible for the National School Lunch Program, or who are in other qualifying programs like Medicaid.  Check with your local provider to see what they offer.
8. Tether Your Cell Phone
If you have an Android or iOS phone with Internet access, you might be able to "tether" it to your computer, basically allowing you to get Internet access for your computer through your phone and not pay for home Internet access.  I wouldn't use this technique to watch a movie or anything like that.  It will work for normal email and light web browsing.  Check your carrier's policies about bandwidth and total download amounts.  You could eat through any limits pretty quickly by doing this and actually spend more if you have the wrong kind of plan.  But, if you have a data plan with lots of GB of data, or unlimited data, it might be worth it.
Here is an article that describes how to do it on Android.
Check with your carrier and be careful about data limits that could really raise the cost.
9. Use Old-School Dialup Internet for Free
There are some Internet providers like Net Zero and Juno that give ten free hours of dialup access (remember that screeching noise when connecting?) per month. Obviously, these services are going to be slow because they are dial-up, and they have big ads that make them even slower. They can be hard to connect to during peak times. Canceling can be a bit of a pain, sometimes requiring a phone call. But, if you really can't afford anything else, these services can be a last resort if you just want to hop on the Internet to grab your email and things like that. It won't be very fun though.
Net Zero and Juno also have low-cost paid dial-up services that start at around $10 per month.
10. Go To Your Public Library
You could go to Starbucks for free Internet, but if you have to buy a coffee every time, that can be more expensive than just getting home Internet.  Most public libraries offer free Internet access if you get a library card.  Yes, it's not home Internet, but it might work if you only need it occasionally and get Internet on your phone the rest of the time.
Of course, you can also get Internet at Starbucks, but you have to buy something so that cancels out the savings.
11. Use Free Community Wi-Fi
Some cities are starting to roll out free Wi-Fi to their residents. Check your city's website to see if you're one of the lucky ones. For example, the city of Santa Monica offers free Wi-Fi in many parks.
12. Cut Cable TV and Landline
You can cut the cable TV portion of your service while still retaining cable Internet.  If you live in an area with TV broadcast stations within 30 miles, and you have a modern flat TV, you should be able to get most of the network channels for free using an antenna.  Check out DisableMyCable.com for more info on this!
And yes, it's true that "bundling saves money", but not if you don't use all of the bundled services. It's also true that cable companies are raising the cost of Internet-only service, so be sure to compare. It might make sense to bundle the first year, then drop TV and phone after.
Any other ideas to save on Internet access? Please leave a comment. – Brian