The Amazon Fire TV Stick and Fire TV Stick 4K are among the most popular streaming players out there. They're great because of their ease of use, excellent search functionality, Alexa integration, and a plethora of streaming apps.
For this review, I purchased the Amazon Fire TV Stick 4K. The 4K Stick can display higher resolution (i.e., not just HD, but 4K resolution), and the 4K's remote has TV volume, mute, and power controls.
Since there is only a $10 difference between the 4K stick and the regular stick, I would recommend the Fire Stick 4K even if you don't have a 4K TV. Getting the power and volume controls on the remote alone is worth $10. The Stick 4K also has a more powerful processor and is faster. And if you ever upgrade your TV to 4K, you'll be all set.
What You Get
The Amazon Fire TV Stick comes with a surprising amount of stuff: remote control with batteries, power adapter and USB cable, quick start guide, and short HDMI extender cable so you can mount the stick behind your TV easier.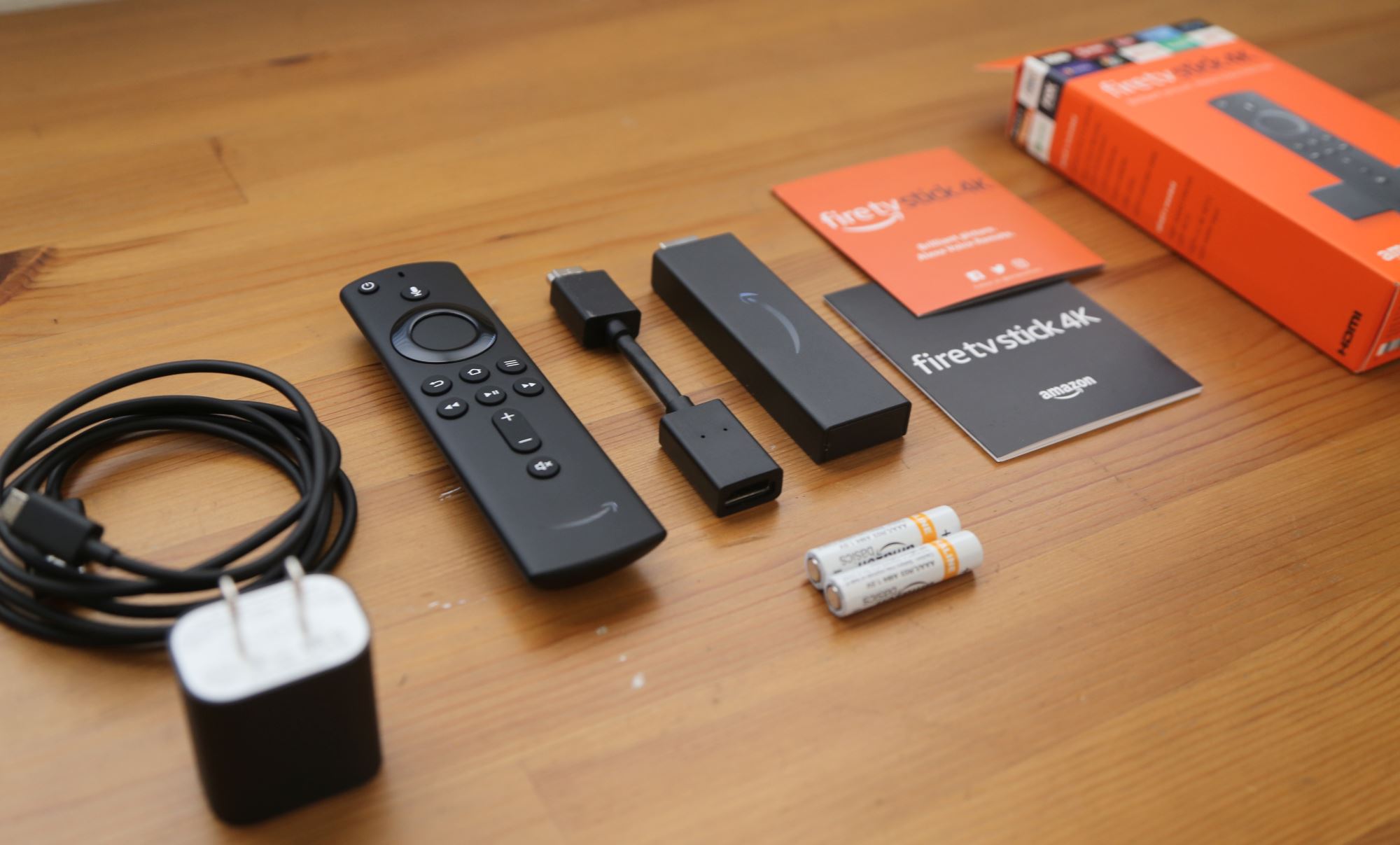 Installation
Installing the Stick on your TV is pretty simple with a few caveats.
First, Amazon recommends using the HDMI extender for optimal Wi-Fi performance. If you can plug in your stick directly into the side of your TV, and it works fine (as it did with mine), then leave it. Otherwise, plug the stick into the extender, then plug the extender into your TV.
For power, Amazon recommends using the included power adapter rather than plugging the USB cable into your TV for power. In addition to being a better quality source of power, the power adapter allows your Fire TV Stick to get firmware updates when the TV is off.
I went with Amazon's recommendation and plugged the stick into a power strip.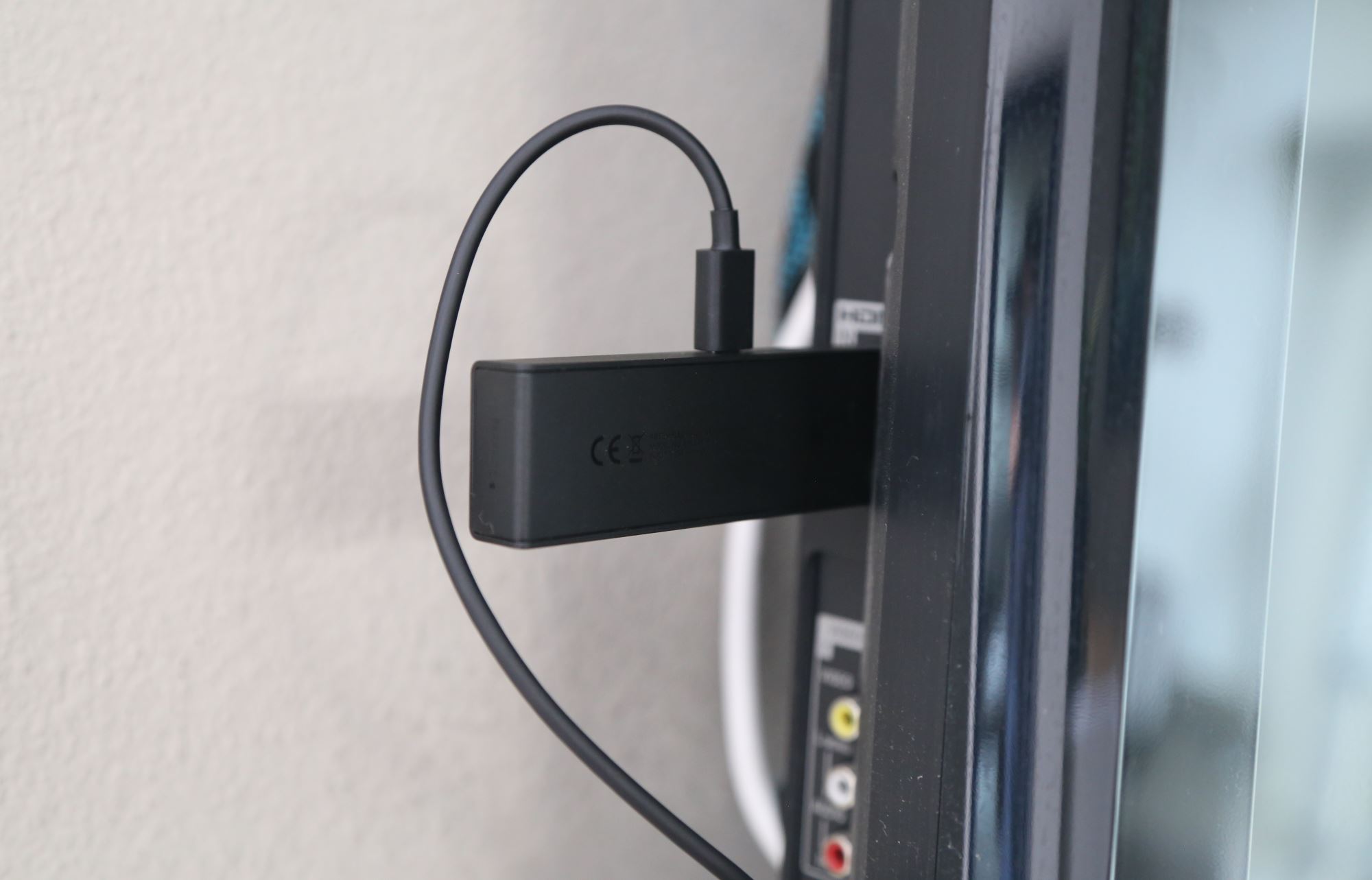 Note that the USB port on the Fire Stick can only be used for power. You can't, for example, hook a hard drive up to it and expect to play content from the drive like you can with Roku.
Setup
When I turned on my TV and selected the proper HDMI input, I saw the Fire was up and running. Using the direction keys, I selected English as my language, then found my Wi-Fi network and entered my Wi-Fi password using the letter picker. This part is cumbersome, but common to all set-top boxes when using Wi-Fi and is unavoidable.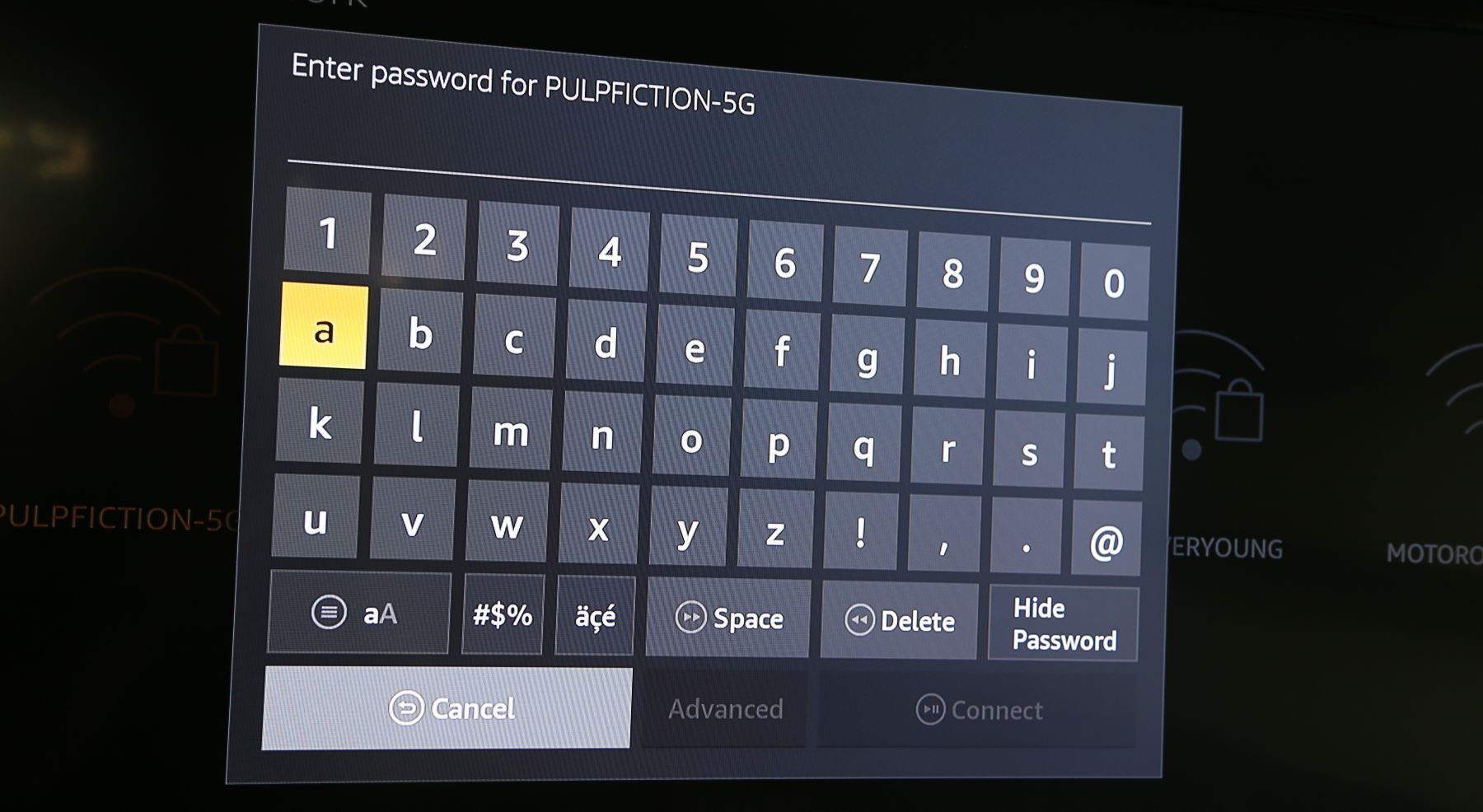 My unit went through a firmware upgrade and re-booted, then asked me again for my language.
If you purchased an Amazon Fire TV Stick 4K, you'll go through a brief setup process for your remote's volume controls.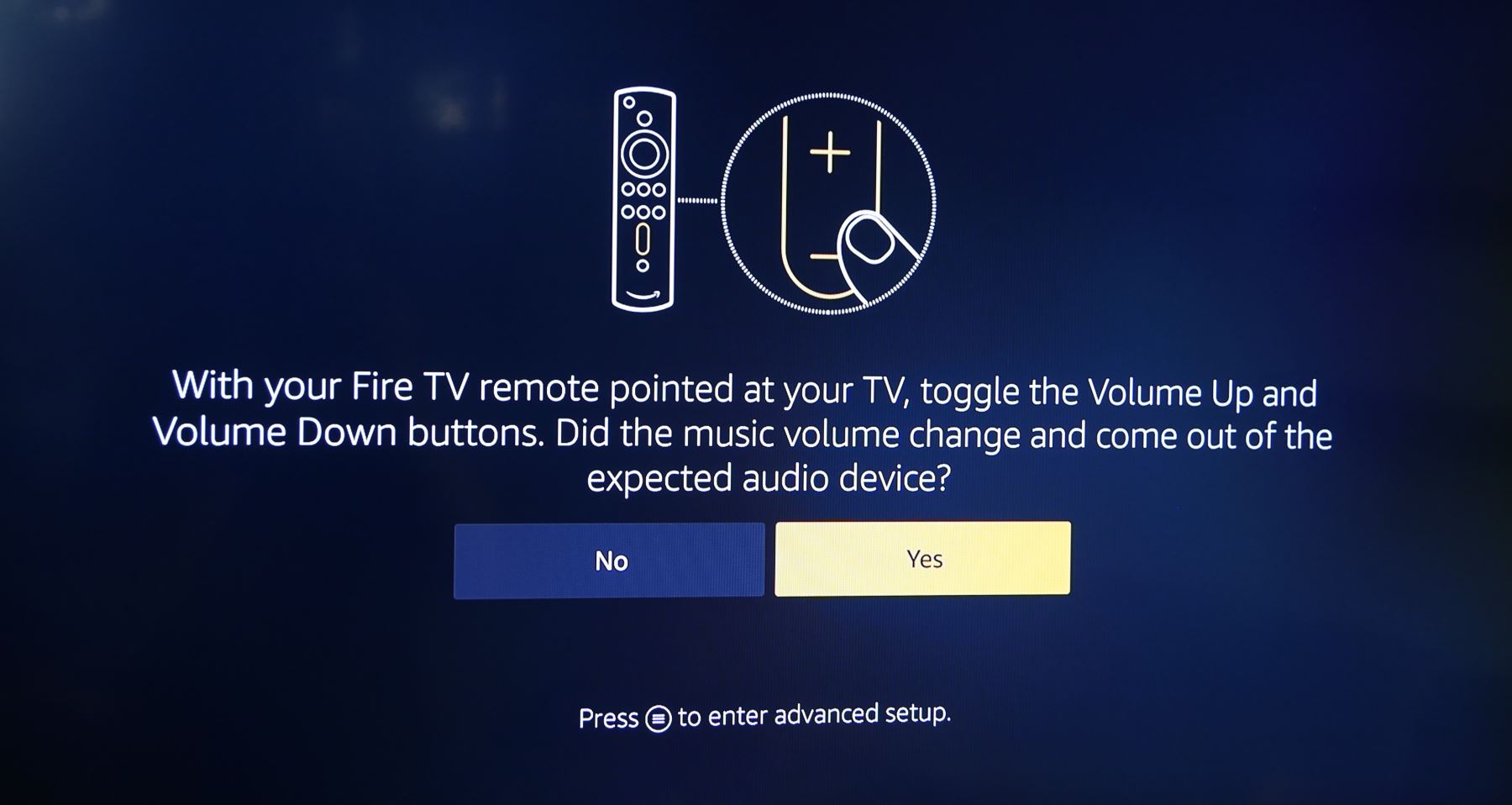 Now, the last time I bought an Amazon Fire TV, it came pre-programmed with my Amazon account information, which made setup a breeze!
Unfortunately, it seems that Amazon is no longer doing that (perhaps for security reasons, or cost). Now, you have to enter your email address and Amazon password using the cumbersome letter picker.
After starting up, there is a short introductory video that points out the main features of Fire TV. You can also select some commonly-used apps to install.
The Home Screen
Amazon re-vamped their home screen layout a while ago, and to me, it's not as straightforward as, say, the Roku home screen. I also didn't like having the Sprint ad right in the middle of my app grid!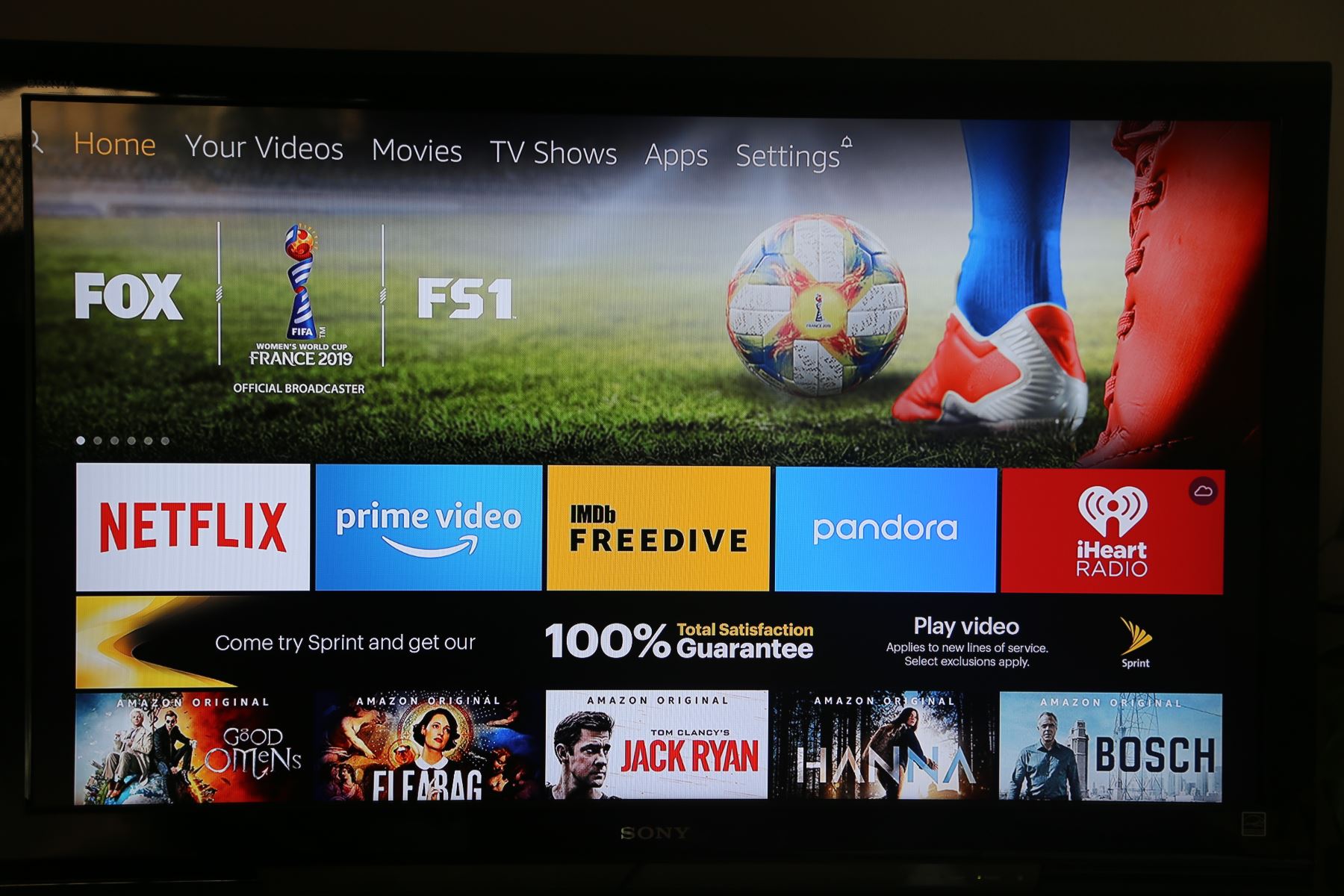 But, that's not a showstopper and overall, it's simple to navigate around using the four-way directional buttons on the remote, once you get used to it.
Channels
There are all of the standard pay channels that you would expect, including Netflix, Hulu, and so forth. However, Amazon content always has priority on the Fire Stick, something which some folks have complained about.
I love free channels, so I found many of the ones I like such as Tubi TV, Crackle, and Pluto TV.
I'm also really into YouTube, but due to the feud between Amazon and Google, the YouTube app has been pulled off of the Amazon Fire TV store a few times. Currently, it's back on there, but the YouTube TV and YouTube Kids app are not available.
In any case, you can still watch YouTube on Fire TV using Amazon's Silk browser. The experience is nearly the same as using a native YouTube app. There's even a shortcut to the YouTube site in the app store, so the lack of a native YouTube app is not really a problem.
Voice Search
The Fire TV was one of the first streaming media players to have voice search, which is really handy because it's so cumbersome to enter anything using a letter-picker. Just hold down the microphone button and say the name of the TV show or movie that you're searching for.
The voice recognition works well, as you would expect it to from the makers of the Echo.
In the original Fire TV, voice search would only give you results from Amazon. Now, it still gives Amazon results more prominently, but if you click "More Ways to Watch", it will show other sources, even free ones like Pluto TV, if available there!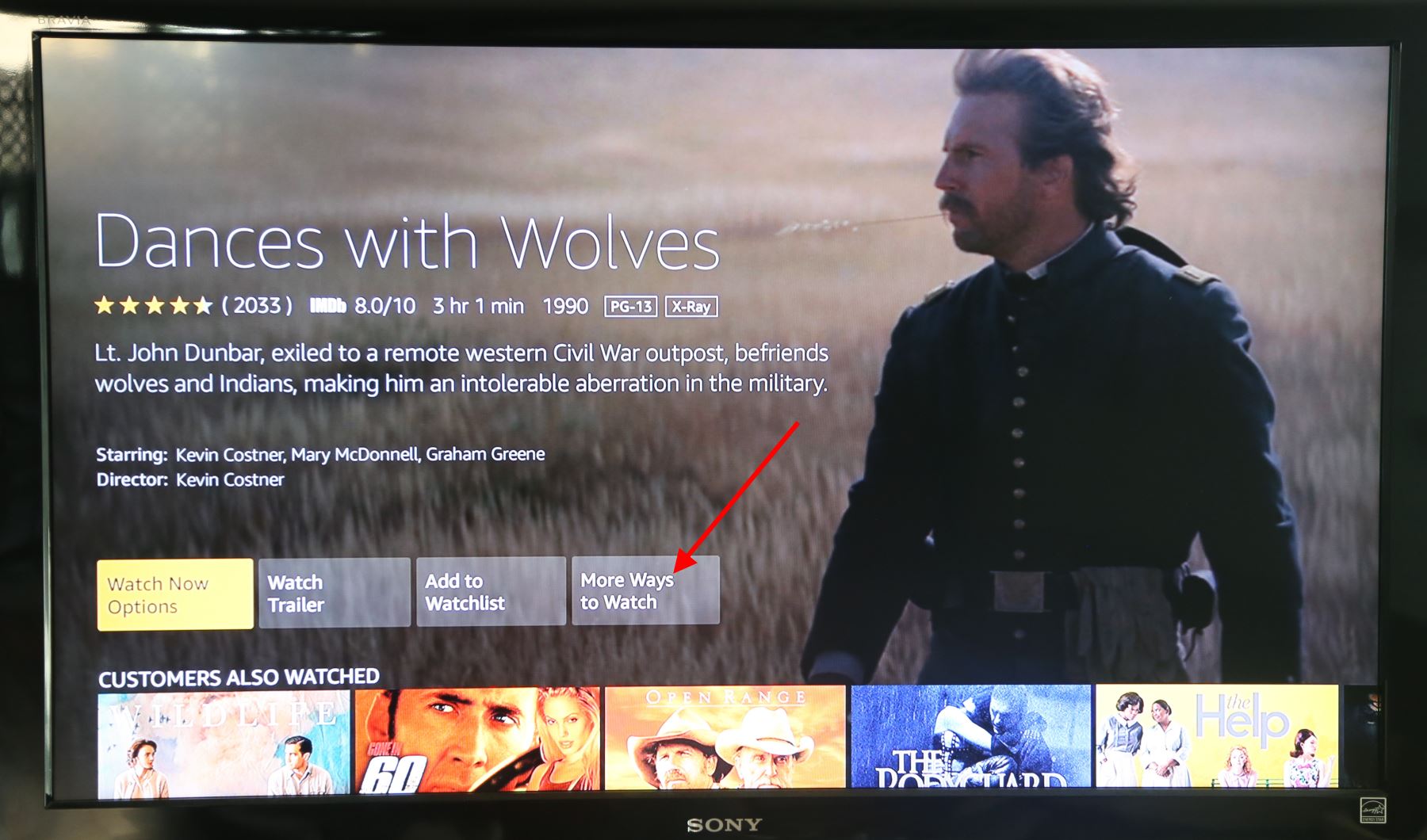 Alexa Integration – Like Getting an Echo for Free
The integration with Alexa means that you can do even more than just search using your voice. You can give commands like "rewind five minutes" or "fast forward 30 seconds" if you hold the microphone button on the remote.
But even better, the Alexa integration means it's like having an Amazon Echo included. I was able to tell Alexa to play my music and it started playing my Amazon songs. You can ask for the weather or dinner recipes or nearby Mexican restaurants, just like you could with an Echo. Cool!
Web Browser – A Real Bonus!
Fire TV comes installed with Amazon's Silk browser. This allows you to watch videos embedded on some websites (some are blocked when watching on streaming players).
Navigation using the remote works, but is nowhere near as easy as using a mouse or touch screen. It's fine for light browsing duties.
I personally was glad to have a web browser so I could watch embedded videos on my local PBS station's website!
Roku does not have a native browser. There are third-party ones, but they either require monthly subscription or have low ratings. So, the native web browser on Fire TV Stick is a really nice distinguishing feature!
My Overall Recommendation
The Amazon Fire TV Stick 4K is a great player, no question. The picture quality is great, and the user interface is snappy. If you're into Alexa, this player is for you. Even if you don't own a 4K TV, I would get this over the regular Fire TV Stick.
If you're not so much into Alexa or the Amazon ecosystem, I would recommend the Roku because it has more apps, more 4K content, supports Apple AirPlay, and is perhaps a tad easier to use.
Where to Get It
Click the link below to get Amazon Fire TV Stick on Amazon:
Disclosure: Some of the links on this page are affiliate links. This means if you click on the link and purchase the item, I will receive an affiliate commission at no extra cost to you. I test or research each product or service before endorsing. This site is not owned by any retailer or manufacturer. I own this site and the opinions expressed here are mine. As an Amazon Associate, I earn from qualifying purchases.
What was your experience with Amazon Fire like? Please leave a comment below. – Brian