With the November 2020 software update, Roku has added Airplay to select models. This lets you view your iPhone, iPad, or Mac screen on your Roku-connected TV screen, opening up a whole new world of content viewing possibilities. It's a real game-changer and in my mind, it makes the Apple TV box kind of pointless.
With AirPlay screen mirroring, you can view a website on your TV, for example. You can view an iOS app on your TV, even when there is no Roku app for it. I use it to view my workout videos from my iPhone to my TV.
Which Rokus Can Do AirPlay?
Before we proceed any further, here are the Roku models that can do AirPlay mirroring:
Roku Ultra
Roku Streambar
Roku Smart Soundbar
Roku Streaming Stick+
Roku Premiere
Roku TV (select models only)
If you're not sure if your model can do it, update your Roku's software to the latest version, then go to Settings. Check to see if you have "Apple AirPlay and Homekit", and see if you can turn it on.
Setup
Make sure your Roku and iOS or Mac device are on the same Wi-Fi network. Also, make sure your iOS or Mac OS are up-to-date.
How to Use AirPlay on iPhone
On your iPhone, swipe up from the bottom edge of the screen to reveal the Control Center and tap on "Screen Mirroring".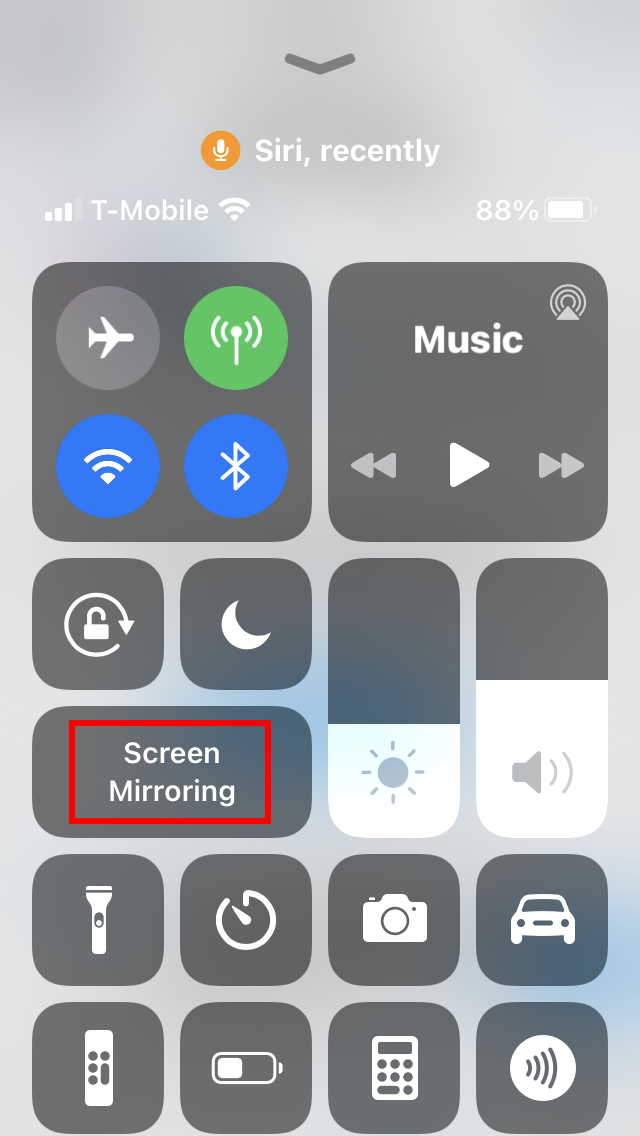 Your Roku device should appear. Tap on it: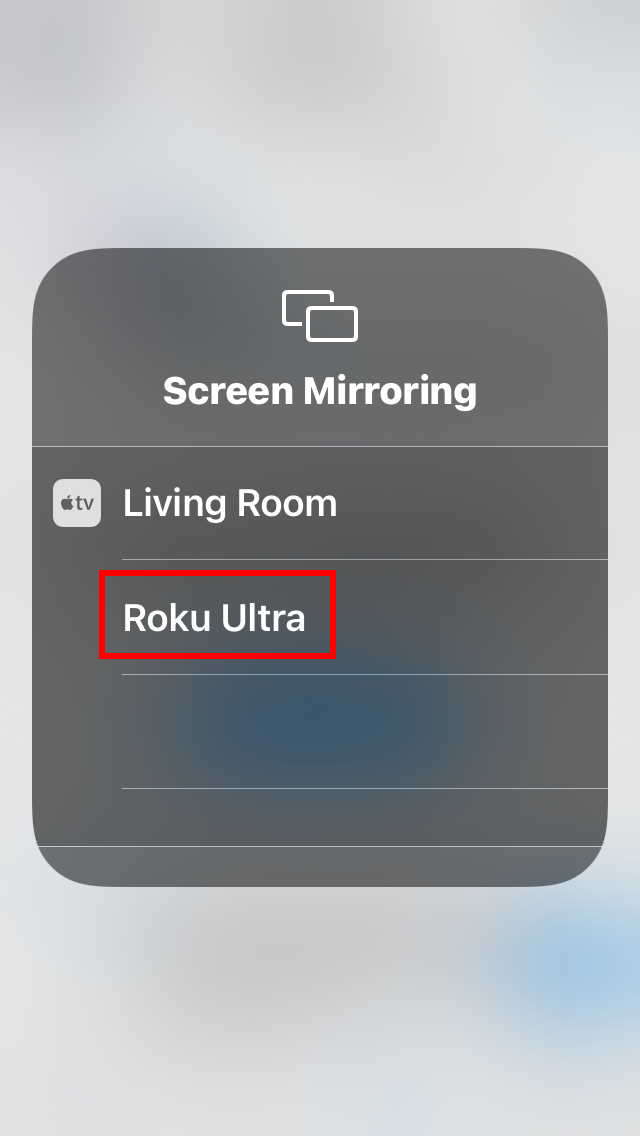 The first time you do this, you'll need to enter a 4-digit code from your Roku screen. After that is done, you should see your iPhone's screen on your TV!
How to Use AirPlay on iPad
On your iPad, swipe down from the upper right corner to reveal the Control Center, then click on Screen Mirroring and follow the same steps as above.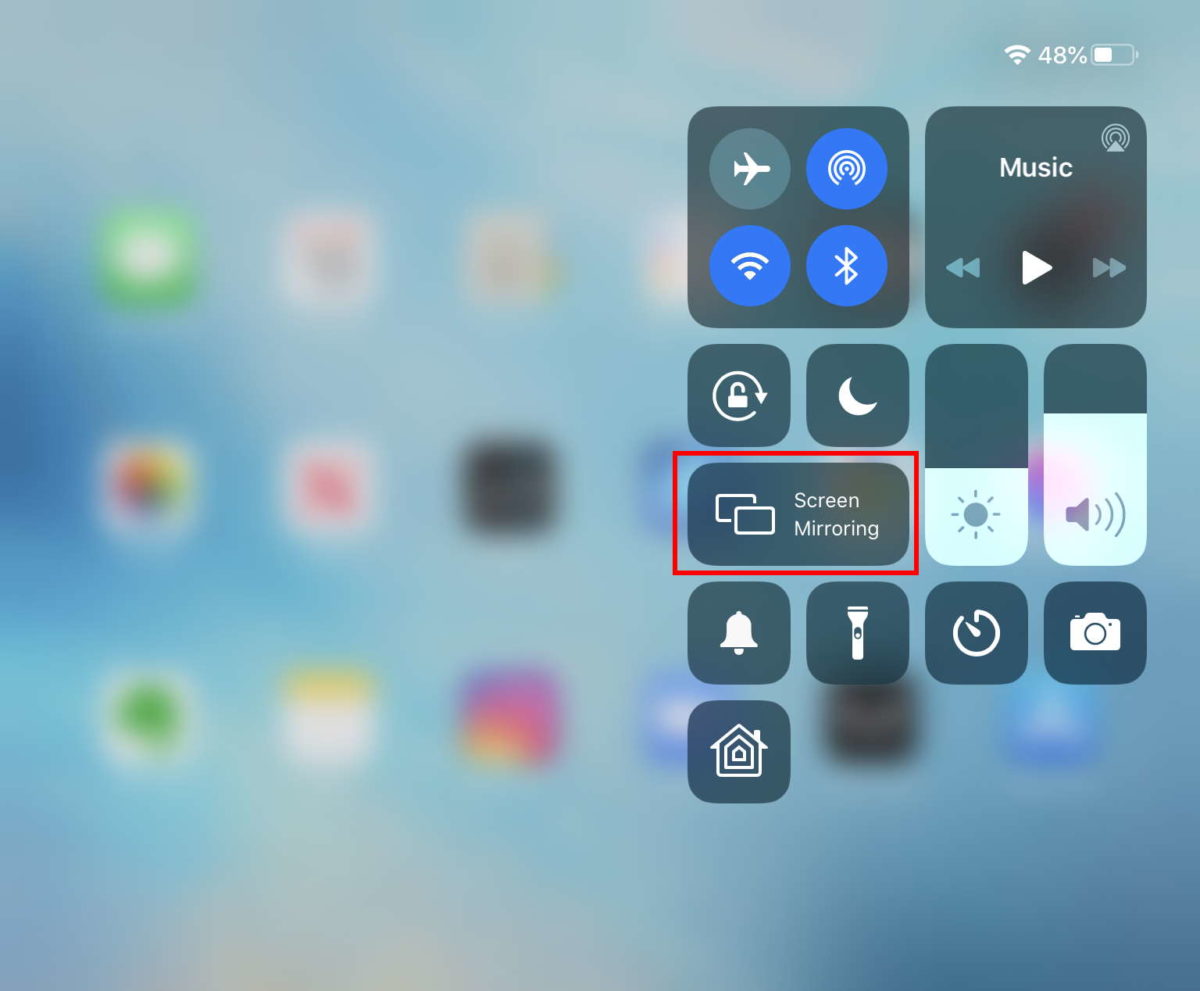 How to use AirPlay on Mac
On Macs with OS Catalina or older, there will be an Airplay icon in the top menu bar when an Airplay device is detected. Simply click that icon.
On Macs running Big Sur or newer, that icon is nowhere to be found! Instead, click the Control Center icon in the top menu bar, then click Screen Mirroring like you would on an iPhone or iPad.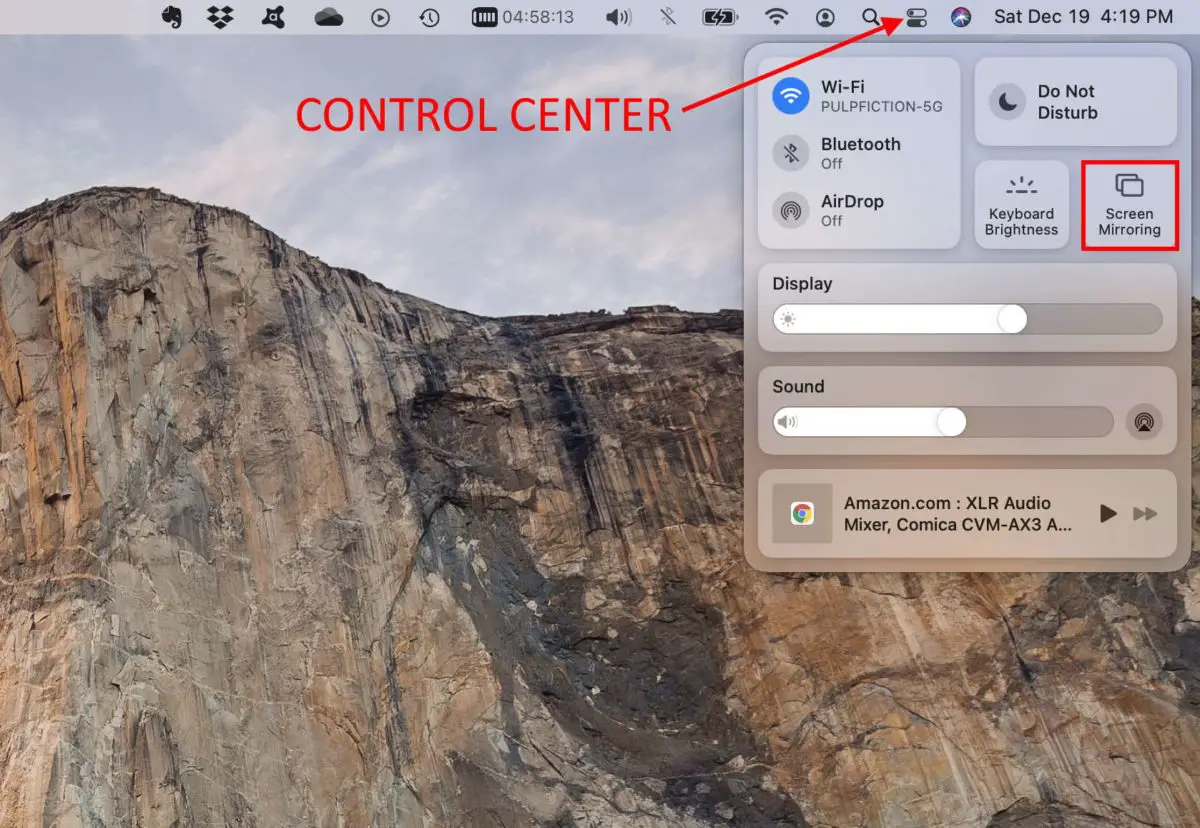 In both cases, you will need to enter a 4-digit code from your screen on your Mac.
Debugging
A few caveats. One time when I did this it took a while (like 30 seconds) for the Roku to show up. Be patient the first time.
Also, when you first start out, the reaction time might be really laggy. It might take seven or eight seconds for a change on your iOS screen to register on the Roku. This should improve and the latency should be under a second after a minute or so.
If Airplay is still not working, or the icon isn't showing up, make sure your devices are on the same Wi-Fi network.
Note that very old Macs and iPhones do not have Airplay capability.
Conclusion
I love AirPlay and I've packed away my Apple TV, since AirPlay was the only reason I was keeping it around. Now, my Roku Ultra is the only box connected to my TV! - Brian