Roku is one of the most popular streaming media players. If you're a cord-cutter, there's a good chance you own one. But, if you have an older Roku, should you upgrade it to a newer one?
I compared the features of three generations of Roku players and performed some basic performance tests on each one. From this information, I'll give you some advice about whether you should update your Roku or not.
The Contenders
In this test, I'm comparing the Roku 2XD, the Roku 3, and the latest top-of-the-line unit, the Roku Ultra.
Each unit accomplishes its basic mission: streaming media from the Internet via Roku channels. But, each subsequent generation has more features and improved performance.
1. Roku 2 XD
The Roku 2 XD was introduced in July 2011 and is among the second generation of Roku players. It can output up to 1080p resolution, so it's still usable today in most TVs today.
Roku has announced that it is no longer supporting the Roku 1 and 2. Some apps won't work on it, which could be a huge problem.
Another annoying problem with the 2XD is its slow user interface speed. Switching between apps is SLOW compared to more modern Rokus, as you will see later.
The feature I would miss the most in the 2XD is voice search. In later models, you can hold the search button and simply say the name of the show or movie you want to find. You can still search using the letter picker in the 2XD, but it's painful.
The Roku 2 XD also doesn't have a USB port, but playing video from a USB drive is probably a much lesser-used feature.
The Wi-Fi on the 2 XD only supports 802.11 b/g/n and not the more modern higher-speed standards.
2. Roku 3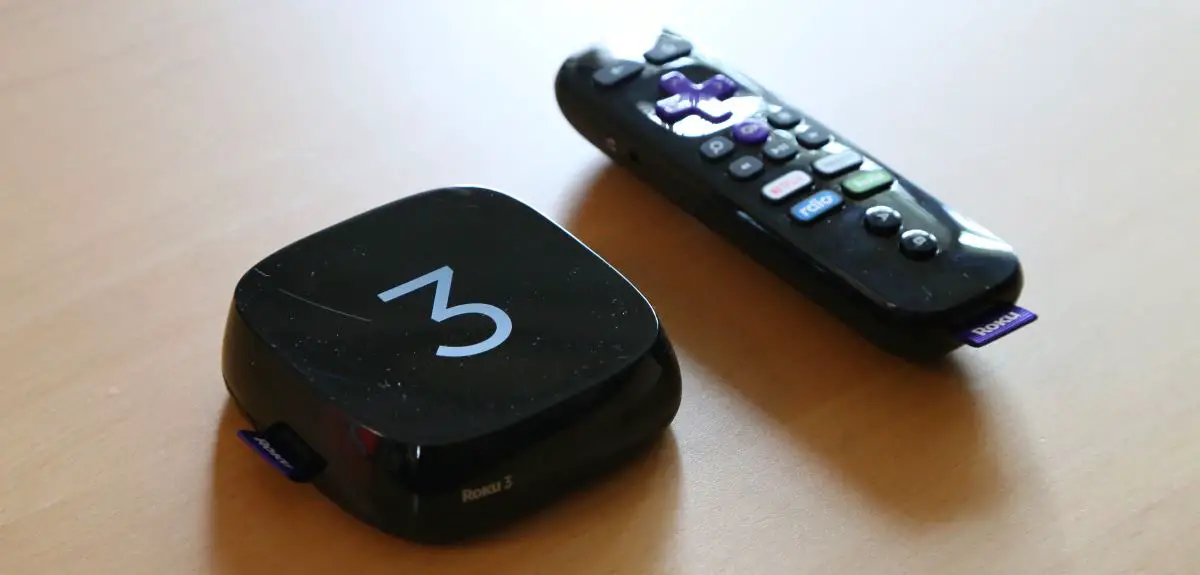 The Roku 3 was introduced in March 2013 and is among the third generation of Roku players.
It has a faster processor and the wonderful voice search remote that you'll love if you hate using the letter picker.
The remote also has a headphone jack for silent viewing, and TV volume control, which I think is another great feature (since my TV remote always seems to be just out of reach when a jarringly-loud part of a movie comes on).
It also lets you stream video stored on your smartphone to your TV!
3. Roku Ultra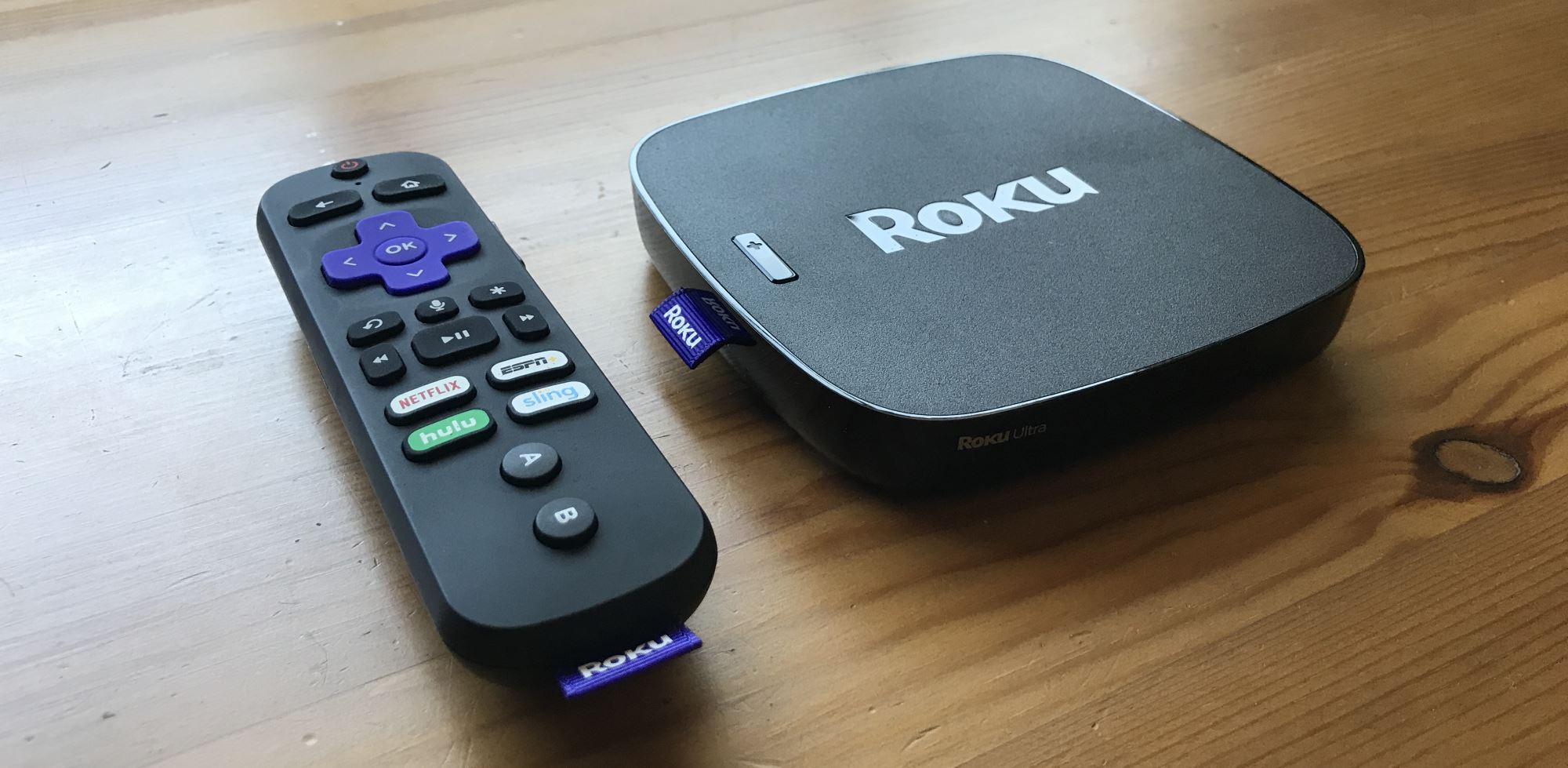 The Ultra is Roku's current top-of-the-line model. The first Ultra was introduced in 2016, but has been updated in 2017, 2018, and 2020.
It has everything the Roku 3 has but with a more powerful ARM Cortex processor. Feature-wise, there are just a few small additions like the power button on the remote, so you can shut off your TV without searching for your TV remote, and the "lost remote" button on the unit. When pressed, the remote makes a beeping noise so you can find it – handy!
Performance
As you can see, the basic features of the second, third, and current (seventh) generation of Roku players, haven't changed that much. Yes, there are more bells and whistles, but at its core, the Roku is still primarily a streaming video player, and even the old 2XD still accomplishes that task.
But, there's a huge difference in UI reaction time between the second and third generation Rokus.
I tested the time required by each Roku to do basic some basic tasks and charted them here:
| | Roku 2 XD | Roku 3 | Ultra 2018 |
| --- | --- | --- | --- |
| Boot Up | 84 sec | 36 sec | 28 sec |
| Launch YouTube | 40 sec | 11 sec | 7 sec |
| Launch Roku Channel | 41 sec | 9 sec | 6 sec |
| Launch Amazon Prime Video | 15 sec | 15 sec | 9 sec |
| Launch Tubi TV | 54 sec | 16 sec | 10 sec |
Speed comparison of various Roku devices
As you can see, the Roku 2 XD can be painfully slow to switch channels. If you include the time to exit a channel, it can take over a minute to switch from one channel to another! If you're doing this many times per day, that can add up to hours of wasted time per week!
The Roku 3 offers a vast improvement in speed, and the Roku Ultra is just a tad faster over that.
Should You Upgrade?
Based on my measurements, I would recommend upgrading if you are using a generation two or older Roku device. These include the following players (introduced in 2012 or earlier):
Roku SD
Roku HD, HD-XR
Roku XD, XDS
Roku LT
Roku 2 HD
Roku 2 XD
Roku 2 XS
Roku Streaming Stick (first version)
These all use the same or slower processor as the Roku 2 XD which I tested for this article, meaning that these will have the super slow user interface. They also might not work with the latest apps (Roku channels). You'll be better off upgrading if you have any of these.
Based on the processor, I would also upgrade if you have these third generation Roku players introduced in 2013: Roku 1, Roku SE.
If you want AirPlay (the ability to mirror your iPhone or iPad's screen to your TV), you should upgrade to the Roku Ultra or Streaming Stick+.
What to Get
Check out the latest Roku players if you have an older Roku and want to replace it. I recommend the Roku Streaming Stick+ or Roku Ultra.
If you have a tube TV, I recommend the Roku Express+ 2018 edition. The newer version won't work with a tube TV.
Disclosure: Some of the links on this page are affiliate links. This means if you click on the link and purchase the item, I will receive an affiliate commission at no extra cost to you. I test or research each product or service before endorsing. This site is not owned by any retailer or manufacturer. I own this site and the opinions expressed here are mine. As an Amazon Associate, I earn from qualifying purchases.
I Recommend Keeping These
If you have a different Roku that was introduced in 2013 or later that is not in the list above (like the Roku 3), and you're happy with the feature set, my advice would be to stick with it unless you want to shave a few seconds off the time it takes to switch channels.
So, the models I recommend keeping are:
Roku 3
Roku Streaming Stick from 2016 or later
Roku Streaming Stick+
Roku 4
Roku Express, Express+
Roku Premier, Premier+
Roku Ultra
Of course, if there is a feature, like 4K output, that you want and don't have, then of course you'd have to upgrade. But, based on usability and speed, I'd recommend sticking with the devices above if you're OK with the feature set.
Hope this helps! Let me know which Roku model you have and how you like it in the comments below! – Brian
Note, I got the information on the Roku models from this great Wikipedia article.