As I've mentioned elsewhere on this site, my favorite overall streaming media player is the Roku. It's got the most content and a ton of great features. One feature that you might not be aware of is the ability to stream video, music, and photos from your iOS or Android phone to your TV wirelessly!  And it's not difficult to set up!
The Down Low
I need to clarify that this technique lets you watch or play back media that is stored on your phone. This is not the same as mirroring your phone's screen to the TV.
You can't, for example, display a website from your phone on your TV using this method, but you may be able to do that using a different method. For Android, read how you can mirror your Android phone to your Roku. For Apple users, some Roku models now support AirPlay to mirror your iOS device's screen to your Roku.
This technique is still super cool though, as you can play your own videos from your phone on your TV!
How to Do It
The first thing you'll need to do is get the official Roku app on your iPhone, iPad, or Android device. Even if you don't want to stream, you might want it anyway to use as a remote.  It's free.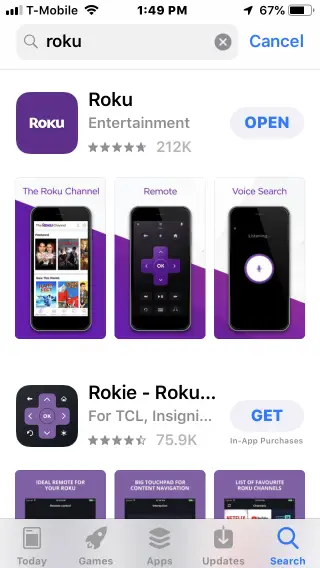 Next, make sure your phone is on your home's Wi-Fi network – the same one as your Roku.  For most people, it will be.  If it isn't, you should set up your home Wi-Fi password on your phone, not just for this, but also to minimize your phone's data usage on your cell phone plan.
Next, launch the Roku app on your phone and tap the Photos+ icon.  It will search for devices and your Roku should appear (make sure your Roku is on).  Go ahead and select it.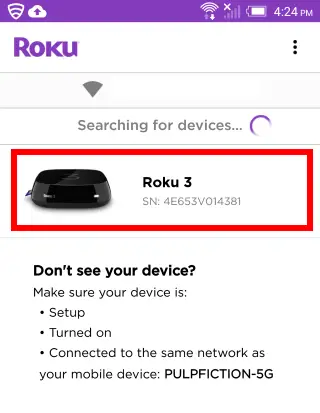 You should then be able to select Music, Photos, or Videos.  Tap one of them to search for something to play/display on your TV.  Select the item and it will start playing (or be displayed if it's a photo).  It's as simple as that!!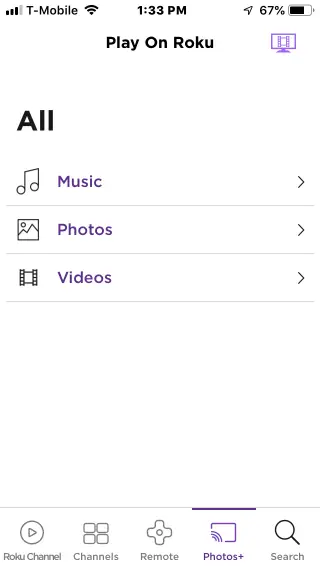 After your media uploads, it should appear on your TV! That's it!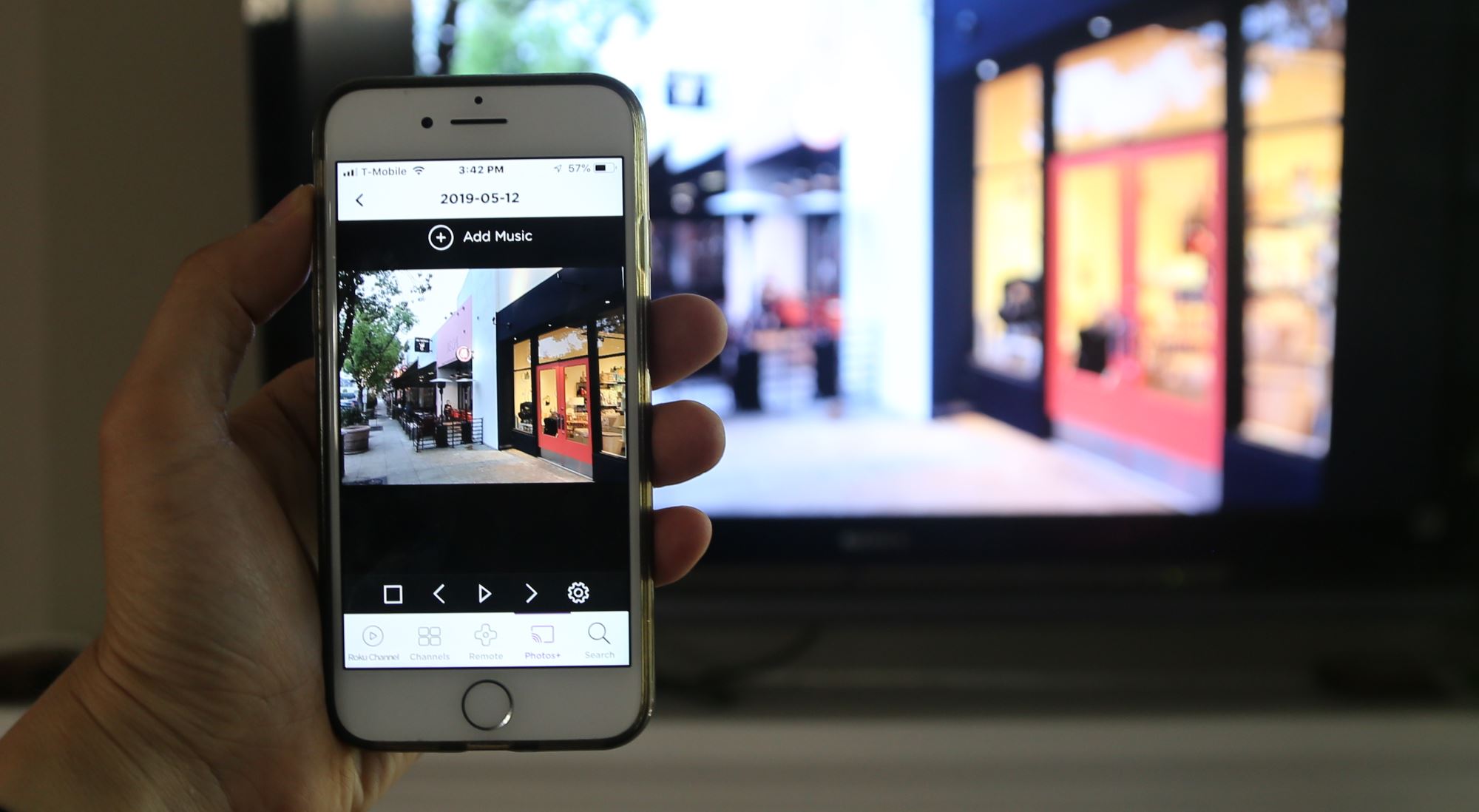 A Few Caveats / Debug Tips
For me, this worked great both on my iPhone 7, as well as HTC One M7 Android phone.  I used it on my old Roku 3 just to make sure it would work on an Roku older model, and it did!
Note that it does take a bit of time to download large videos, so you might need to wait a minute before viewing.
Also, my Android phone did not display portrait-mode videos properly.  They appeared sideways and squished.  This might just be because I have an older Android phone.  
Both portrait and landscape mode worked properly on my iPhone.
If your Roku is not appearing on your phone, make sure the Roku is turned on and on the same Wi-Fi network.  If still not working, do a firmware update on your Roku.
Applications
The process of playing media from my phone to my TV using the Roku is so simple that I have disconnected my Apple TV!  That was the one thing I was using it for.
I'll definitely be using this feature to view my phone videos on my TV!
Other uses include showing vacation photos, or doing presentations (if the slides are saved as photos).  You can easily step through your photos using your remote.
You can use the music player for playing background music at a party!
Isn't this cool? What do you think? Please leave your questions or comments below! – Brian