There are still a lot of people who live too far from the TV transmitters to get free broadcast TV using an antenna. If you are one of them, here are some ideas. Note, many of these require Internet access.
Free Options
---
The options below are free, though some have paid add-ons.  Some require high-speed Internet access and a device (phone, tablet, or computer) to view them on.
1. Pluto TV
Pluto TV is an Internet streaming service that offers live streaming TV and on-demand movies It's available as a website or on streaming devices like Roku. No, it doesn't offer the same channels as cable TV, but it does have a pretty good assortment of movie channels, news, comedy, food shows, and other content. The movies are old, but pretty good classics like "Blade Runner".  It's totally free, although there are commercial interruptions.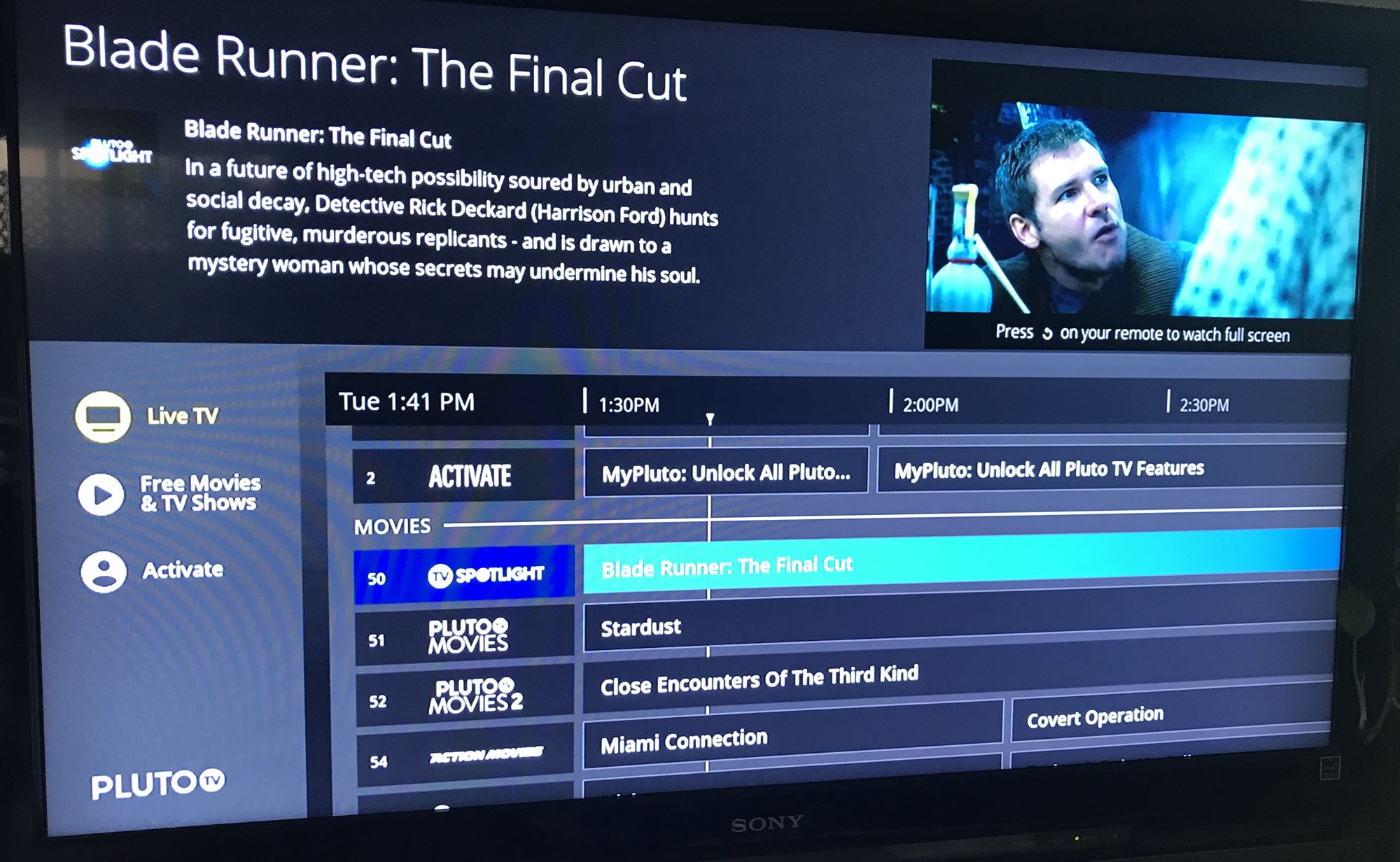 2. The Network Websites
I often watch "The Big Bang Theory" for free on the CBS.com website the day after it airs on broadcast TV.  The major networks have lots of shows available for free on their websites, if you're willing to wait a bit.
Check out my Internet Remote Control for links to all of these sites and more. Or, you can use the CBS iOS or Android app.
If you want to watch these sites on your TV, you can do it using a Google Chromecast and a computer.
The bad news is that more and more of these sites are starting to require you to sign in using a cable provider login.
3. YouTube
Along with viewing broadcast TV using an antenna, I personally watch a lot of content on YouTube for free. Check out this article on how to find professional content on YouTube.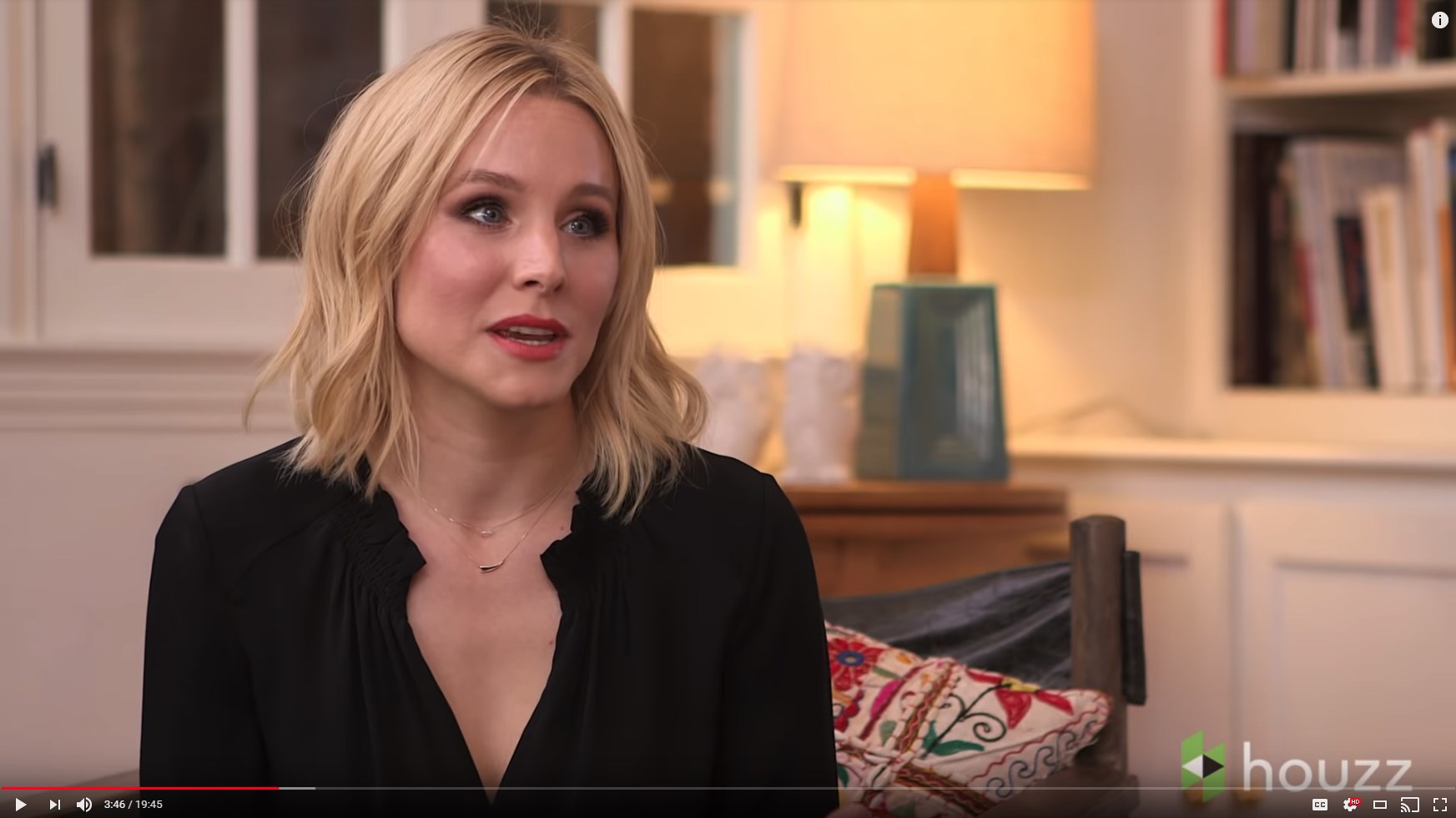 You can watch YouTube on your TV using almost all of the set-top boxes and Chromecast (although searching on some of these devices is cumbersome).
4. Sony Crackle
SonyCrackle.com is a website that offers free older movies. Yes, these are mostly "B" or "C"-level (or lower) movies, but there are a few gems in there.
Most of the set-top boxes have a channel for Crackle as well, so you can watch shows on your TV that way.
5. Your Local Library
Did you know that many libraries have free DVD rentals?  Here is the video section of the Rogers Free Library in Bristol, RI: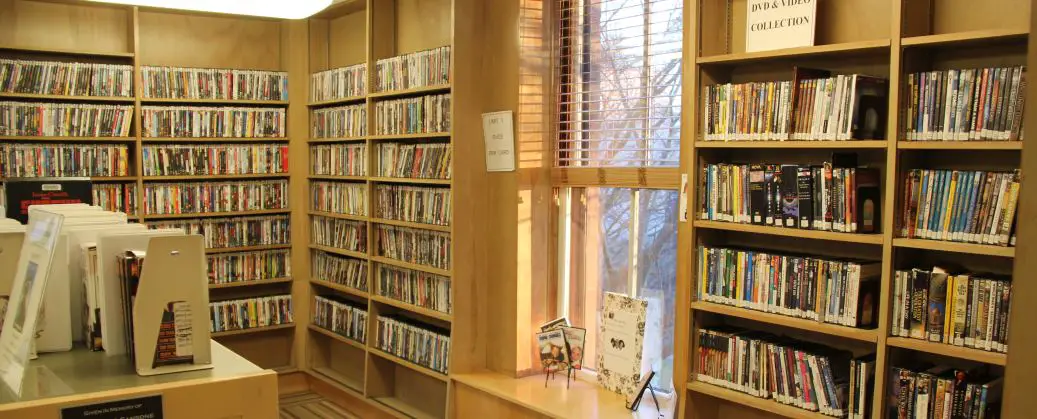 Not bad, eh? This library also shows free very recent movies (just a few months old) every week in their community room!  Check your local library for events like that.
6. Borrow or Swap DVDs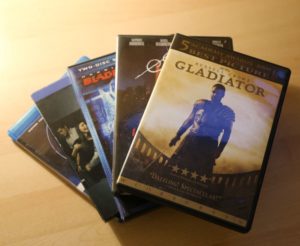 A lot of people are phasing out their DVD collections and have many old movies sitting around in their garages and closets.  Ask friends if you can borrow or exchange movies to watch. Many of them will be so eager to get rid of them, they might just give them to you outright.
7. Social Viewing
I used to live in an apartment complex where we'd have a potluck and watch "Friends" together every Wednesday night in one of our apartments.  More recently, I met up with hard-core "Breaking Bad" fans to watch the finale.
Find other hard-core fans of shows you like, like "Game of Thrones", "Walking Dead", and so forth, then see if they'd be willing to have you over for mini viewing parties.  Do the same thing for big sporting events like the World Series, Superbowl, Stanley Cup, etc.
Offer to make dinner or provide snacks in exchange for being able to watch special shows with friends or family.  Make TV viewing a social activity!
Non-Free Streaming Services
---
These options are not free, but are cheaper than cable TV in most cases. Most of these require a high-speed Internet connection.
1. Sling TV ($35 per month and up)
Sling TV costs $35/month and gets you many cable channels including ESPN, AMC, A&E, History Channel, etc. all streaming live just like cable or broadcast TV.
Disclosure: Some of the links on this page are affiliate links. This means if you click on the link and purchase the item, I will receive an affiliate commission at no extra cost to you. I test or research each product or service before endorsing. This site is not owned by any retailer or manufacturer. I own this site and the opinions expressed here are mine. As an Amazon Associate, I earn from qualifying purchases.
2. Netflix/Hulu
These subscription services do not stream live TV, but rather have a library of movies and TV shows to watch at your convenience.
Netflix is great for movies and original programming like "Game of Thrones".  Hulu is best for TV shows but has some movies as well.  Both start at $8 per month and go up from there.
If you want the network channels as well, check out Hulu with Live TV.
To view these services on your TV, you'll need a set-top-box like an Apple TV, Roku, Amazon Fire TV, or Chromecast, or a "smart" TV or DVD player with Internet capabilities.
3. Amazon Prime ($119 per year)
Amazon Prime gives you access to a library of TV shows and movies, as well as free shipping on Amazon.com for $99 per year. The selection of movies and TV shows is not as extensive as Netflix' or Hulu's, but there are some good ones in their library. You get other perks like access to thousands of songs and books, and free online photo storage.
4. Amazon Video Rental or Purchase (Starting at $6 per rental)
Of course, you can also buy or rent movies and TV shows à la carte on Amazon.com.  Typical cost to rent a recently released movie is $6 while cost to buy is around $20.
Other Options
---
1. DVDs from Thrift Stores and Used CD Stores
Don't forget about thrift stores and used CD stores – you can find some good DVD's at these places, if you don't mind watching older movies and TV shows. One example is FYE.
Once you view DVDs, you can trade them with friends.
2. Sports bars
If you want sports, why not watch the occasional game at your local sports bar?  It's true that you have to spend money on food or drink at a sports bar, but if you don't go too often, the extra money you spend won't be nearly as much as your monthly cable bill.
What else?
Okay, these are the ways that I could think of to watch TV and movies if you are far from broadcast TV stations and don't have cable or satellite TV. Many of these require high-speed Internet.  Here are some tips to reduce the cost of your Internet access.
Can you think of any other ideas?  Please share below! – Brian